On February 26, our founding managing partner Yinglan joined a panel on the future of ecommerce in Southeast Asia alongside Christian Honegger, CEO of TC Acoustic, and Eugene Tang, Business Editor of the South China Morning Post for China Conference: Southeast Asia 2021 organized by South China Morning Post. 
***
Highlights
Ecommerce experienced another boost with the pandemic, and another evolution as well, but it still remains a difficult endeavor especially in a fragmented, emerging market region like Southeast Asia
Important considerations for ecommerce companies in the region:

Impact of digitalization will not completely replace offline interactions
Ecommerce enablers (livestreaming, payments, logistics) have constraints depending on the market
The business will always boil down to building trust
Ecommerce has been on a meteoric rise in Southeast Asia, being one of the key drivers of internet adoption in the region for both consumers and businesses. The pandemic only scaled the reach of ecommerce even further: ecommerce continues to soar in uptake (up USD 62 billion according to the e-Conomy SEA 2020 report), retail moves online, and businesses already on the "ecom train" are engaging in new ways to retain customers and meet changing demands. But as it is with many verticals and industries impacted by digitalization, it's not all sunshine and rainbows. 
Insignia Business Review has covered this in part — our principal Joolin wrote last year about the challenges posed by digitalization for businesses and how undergoing digital transformation and making the most out of the pandemic opportunity means more than just setting up a digital storefront. But apart from taking advantage of the business, there are other, more overlooked considerations to be made.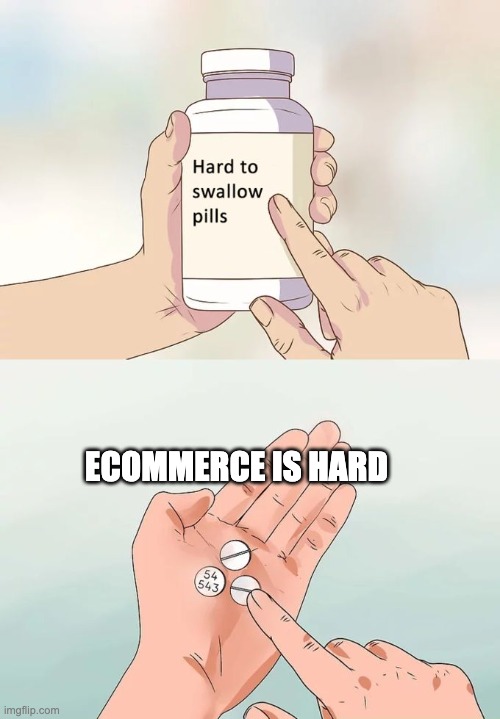 Digitalization isn't a 0 or 1 change, it's a continuum
The first is that there is no definite answer whether the pandemic-induced digitalization rush is permanent or not. Instead, it's a continuum, where it won't be a complete shift nor a reversion to the status quo. It has affected different industries in varying levels, depending on how significant the gains are in efficiency and costs when digitalization is put in the picture. Once the pandemic is under control, business will likely continue to go back to a semblance of what it was, sort of like a rubber band that was stretched and returns as much as possible to its original shape, though not exactly so.  
At the same time, new technologies have emerged that have enabled doing business online or digitally to be more seamless. The pandemic also forced entrepreneurs to become more innovative in conducting business as well, devising whole new processes and SOPs for arrangements like remote work. These things will persist. 
The way to look at digitalization is that it will not completely replace, but instead, augment face-to-face interactions. It's not about pitting man versus machine, but putting man and machine together.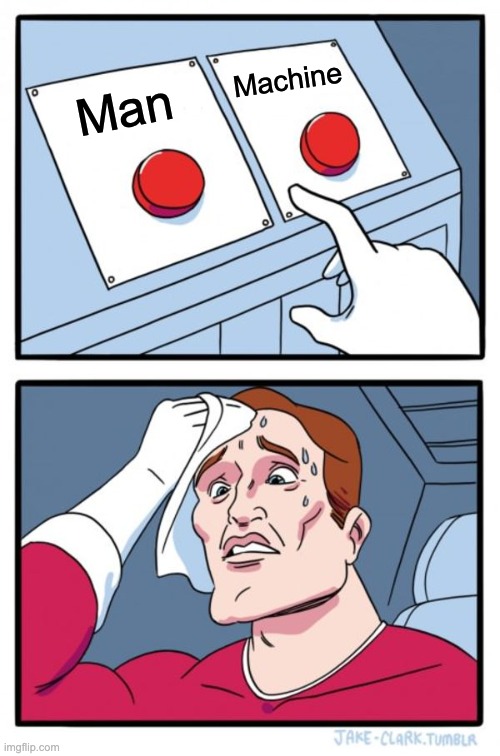 And just like face-to-face interactions, not all fixtures of pre-pandemic life will become completely obsolete. One example is the repurposing of physical stores into distribution centers or semi-warehouses (dark stores, cloud kitchens). Brick-and-mortar will still exist beyond pandemic but will be repurposed for activities beyond transactions, especially for bigger retailers, or will remain as community fixtures like mom-and-pop stores (which we have seen being incorporated into logistics networks as well).
What this means for ecommerce is that the pandemic may have catalyzed the adoption of the digital experience, and a lot of retail experience can be translated digitally, but there's an equilibrium where certain aspects will remain offline. This reinforces the point we made earlier that ecommerce post-pandemic will not be 100% about simply moving distribution and sales online. This is especially evident in the implementation of social commerce models in rural economies, where much of the ecommerce experience is still offline, which demand driven by the presence of community influencers/agents and supply supported by the presence of mom-and-pop stores as mini-warehouses. 
The way to look at digitalization is that it will not completely replace, but instead, augment face-to-face interactions. It's not about pitting man versus machine, but putting man and machine together.
Ecommerce enablers have their constraints in Southeast Asia
While this first consideration is more conceptual and applicable to ecommerce everywhere, the second consideration is borne out of the unique fragmentation of Southeast Asia. When it comes to enablers of ecommerce — payments, logistics, and more recently, live streaming and gamification — they have been riding on the rise of ecommerce. While they have become massive trends for ecommerce players to double down on, there are some caveats. 
For live streaming, for example, we can expect it to continue becoming a hallmark of the ecommerce experience, as it has what digital natives are more used to — it's up their alley to understand. At the same time, there's a barrier of constraint in certain areas in emerging markets, often the internet, that makes technical adjustments necessary. We've mentioned this as the case for edtech as startups try to introduce live streaming instruction to their platforms, and it is the same for ecommerce live streaming.
Then for online payments, even as the likes of Grab and Sea are putting the pieces in place for a regional, cross-border payments system but the devil will be in the details, and their success will heavily depend on how they can coordinate the different regulations and competitive landscapes across markets in the region. 
Finally, for logistics, we saw how brands shifting to ecommerce began to rely more extensively on logistics partners that were able to utilize technology to make their supply chain more robust. That was the case for our portfolio companies Janio and Shipper. Building this robustness became more important as volumes hit new highs and it wasn't clear whether traditional SLAs could fulfill demand. 
That said, technology is just half the equation. If the regional needs of brands are to be met, logistics players need to also have a strong offline presence as well, whether it be through partnerships with local logistics providers (e.g. Shipper acquiring logistics players in Indonesia), working with local community fixtures (i.e. mom-and-pops) or directly owning key warehouses. 
The caveats mentioned above essentially fall into one category: local market conditions. And even for us venture capitalists, this is something that we have to consider seriously, as the flow of startup investments in the region shifts more towards these ecommerce enablers and ecommerce competition in Southeast Asia will be decided by who owns the enablers (e.g. Shopee competing with ShopeePay, GoJek-Tokopedia with OVO). 
The caveats mentioned above essentially fall into one category: local market conditions.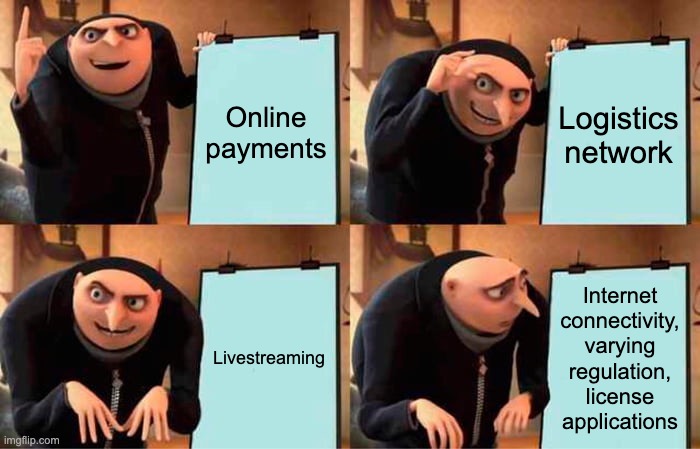 Amidst the new developments, ecommerce boils down to trust
For all the new features and digital transformation ecommerce has ushered in for the consumer experience, ecommerce is still an industry that boils down to trust. 
Building this trust in a more digitalized post-pandemic world counterintuitively goes back to people, specifically retraining and reskilling employees. Are employees digitally-savvy and able to contribute to ensuring the best possible online + offline experience for customers? 
We see this trust-building becoming a more explicit consideration for the online consumer with the emergence of lifestyle platforms and apps that don't just cover the ecommerce transaction part of the customer experience, but other aspects like financing, maintenance, and social interactions with other buyers or sellers.
As much as ecommerce has become a buzzword for the internet economy, if there's anything we've learned investing in this space, it's a lot more complicated than selling things online, especially in a region like Southeast Asia. At the same time, going back to first principles — that this is a business built on trust — is important in deciding how to navigate ecommerce as it continues to evolve (2.0, 3.0, x.0). 
Building this trust in a more digitalized post-pandemic world counterintuitively goes back to people, specifically retraining and reskilling employees.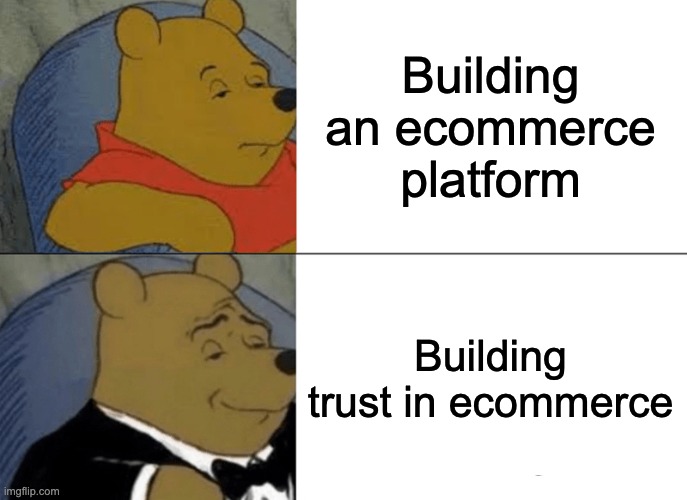 Paulo Joquiño is a writer and content producer for tech companies, and co-author of the book Navigating ASEANnovation. He is currently Editor of Insignia Business Review, the official publication of Insignia Ventures Partners, and senior content strategist for the venture capital firm, where he started right after graduation. As a university student, he took up multiple work opportunities in content and marketing for startups in Asia. These included interning as an associate at G3 Partners, a Seoul-based marketing agency for tech startups, running tech community engagements at coworking space and business community, ASPACE Philippines, and interning at workspace marketplace FlySpaces. He graduated with a BS Management Engineering at Ateneo de Manila University in 2019.
***