The advantage of being a local founder in Southeast Asia is obvious, well-documented and sought after. Local founders know the language, can navigate the smaller social and cultural intricacies, and have their own homegrown networks. 
That doesn't mean however that founders not from the local market are without their own unique edge. And in order to make this advantage meaningful for the business, the company has to overcome the challenges of localization, primarily by having a proper team on the ground.
Having led the landing of RateS into Indonesia in mid-2019 as a social commerce platform designed to uplift the incomes and livelihoods of microentrepreneurs, I've witnessed firsthand the value of hiring the right first hires who strong roots and connections to market, the value of concretizing culture and goals to retain talent. At the same time, I've also realized the value our team from Singapore brings to the table, as we remain focused on growing in Indonesia. 
Hiring connections and experience
So when it comes to first hires in a new market, it's all about hiring the right people with connections and experience. If you spend time hiring the right people, you can get things done more efficiently. 
One example is our overall country manager. She is an experienced sales manager and has local connections, and she helped us expand to different areas in the country. For me and Jake, we just have to approve the budgets she proposes, continuously inform her the rough direction of the company, and what we aim to achieve. Because we spent time to find a leader like her, properly convince her to take on the role, and then guide her as she settled in, we were able to overcome many of the challenges foreign entrants face settling into Indonesia.   
Indonesia's informal networks
So we had about five people in June 2019. And then by the end of December 2019, we had around 25 people. And then now close to the end of 2020, we have about 60 people in Indonesia. 
Fortunately, we were initially helped by the referrals of our investors and their portfolio companies. And as we grew our team in Indonesia, we then leveraged on our own employee retention to continue hiring great talent. So our existing employees would refer potential hires. 
In Indonesia especially, informal hiring networks like these are strong. There are a lot of informal WhatsApp channels for you to broadcast jobs to a selected group of professionals in various industries like FMCG, in e-commerce, in logistics, or from certain companies like Shopee, Tokopedia, and Grab. So you really have such informal professional networks, and we made sure to reach out to these communities through our own employees on the ground. 
So we started by hiring these people in these networks. Then our main job was then to let them figure things out, which meant giving them enough context and enough empowerment to do things properly. And then make sure we constantly work on the company vision, the overall business model, and gel everything together. That has been our main approach to hiring and retaining talent.
Selling vision and concretizing culture
The key point for us in convincing talent to come on RateS, and then keep them on board, is to sell our vision and concretize our culture.
Our vision is to empower the resellers, the digital entrepreneurs as we call them, with a way to actually gain income, which is actually increasingly more and more important in this pandemic situation. This is something we strongly believe in, and we realized that for many of our employees who come from areas beyond Jakarta and Surabaya, this is a vision they resonated with and see a lot of value in coming from rural areas. 
And while the vision was the initial hook to bring talent on board, in order to retain and empower our hires, we were kind of forced to concretize our company culture in Indonesia. As the team scaled and we realized that there were lots of gaps here and there, we needed structure and processes and values would be the guide for these things to be set in place. In Indonesia, we realized just how valued structure and processes are compared to the more flexible and flat culture we were used to in Singapore. 
So we went through a consultative process with the different managers with the different team leads in Indonesia and Singapore to firm down on five values that we believe would best encapsulate our culture:
Be trustworthy to our resellers, to our company, to shareholders, and to each other.

Have shared ownership. 

Create a safe space for everyone to voice their own opinion. 

Have a growth mindset. 

Do impactful work. 
We previously had very vague ideas on our culture, but then we realized that not thinking hard enough about our culture and not being able to put it into words is actually quite detrimental because it affects how we recruit new employees, how we actually retain quality employees, and how we gauge and judge the quality of our teammates. 
Culture-fit goals and incentive structures
Given how we realized that in Indonesia, we definitely needed more structure to how we do things to retain our talent, we developed an incentive structure for our employees based on the goals we set with them coming into the company. At the same time, we found that it's not that easy to properly set up the right goals and the right incentive structure because there are a lot of cultural differences that we have to take into account. So we've relied a lot on our own local HR team to properly educate us on the cultural differences and the unspoken rules to develop the best fit incentive structures and KPIs for our team in Indonesia. 
Bridging the language barrier
Apart from concretizing company culture and setting up culture-fit goals and incentive structures, probably the most obvious way for us to build retention and bridge our company across Singapore and Indonesia was to overcome the language barrier. 
For the Singapore team, we try to make sure all the managers actually start learning Bahasa Indonesia properly. It doesn't mean they have to take a course, but we set up a proper informal community within our company in the Indonesia office and Singapore office, so the Singaporeans learn Bahasa a bit more and then the Indonesians can practice more English with us at Singapore. And then more recently, we have also been trying to expand our learning of Mandarin, because we do have China operations. 
I think you might not need to master Bahasa Indonesia, but if you can understand a few words and show that you care enough that they're actually learning their language it is actually very good for the Indonesian team and encourages more cross-country bonding within our company. 
Mitigating challenges to leverage advantages
In setting up shop in Indonesia, it was clear to us early on — and this obvious fact is easily overlooked by foreign entrants — that we are not Indonesians, or locals on the ground, and that comes with certain handicaps. So we had to make sure to hire the right people whom we could then enable to lead our Indonesia operations. 
At the same time, we knew our strengths lay in handling cross-border ecommerce and logistics, especially from China into Southeast Asia, and at the same time we were also very conscious of what we lacked, which is the local connections to local networks. 
So Indonesia is, as the market observers usually say, five to ten years behind China, in terms of e-commerce, in terms of the internet market development, and so forth. And even right now, most of Indonesian imports are still, at least the plastic products, are still mostly from China, so that's where we sort of bridge this gap to bring what has developed in China so well over to Indonesia, which is just starting to develop. 
So our real key advantage as sort of an outsider here is knowing Mandarin, having Chinese connections, and having the prior background in cross-border e-commerce to actually bridge the gap between these markets.
And then I would say the main challenge of having no networks and no command of the language in Indonesia, all this can be mitigated by learning Bahasa, by having the right team, by being very active to tap on your networks, talk to your investors, talk to the portfolio companies and always engaging with our local team to close the gap in knowledge and context. 
And most importantly, by mitigating the challenges of localizing in Indonesia, we are truly able to leverage our own advantage coming from Singapore.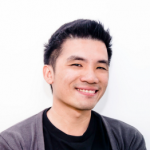 Albert Ho is Chief Strategy Officer at RateS, the cross-border social commerce platform enabling Indonesians to thrive as resellers and microentrepreneurs. His past professional experiences lie in consulting, venture capital, and startups in New York, Singapore, and Jakarta. Thanks to these experiences, he is also an active thought leader on startup growth and e-commerce. Nowadays he has been driving growth for RateS in Indonesia, and personally also has been diving deeper into the local market and culture.
***