Making the exodus to online business
Travel light (ie reduce costs)
Explore and unlock new sources of revenue
Look for company along the way (if you have cash to spare).
Yesterday, Singapore just announced that their lockdown, locally termed "circuit breaker," will be extended to the first of June after first being implemented two weeks ago. It's the latest in a line of measures meant to stem a second wave of infections coming into a country lauded by the WHO and the media for being one of the countries leading the pandemic response. 
Meanwhile, a vaccine is expected to come out in the next 12-18 months. This means the recovery timeline in Singapore and other East Asian countries where the pandemic first hit, let alone the rest of the world, will go well beyond 2020. 
This drawn out timeline has forced businesses to be much more cautious and conservative. For startups accustomed to accessible sources of outside capital, for example, this means having at least enough runway to last through the next 24 months. 
For traditional, offline businesses like restaurants, retail stores, and hotels, the timeline offers no relief in the foreseeable future as revenue dropped sharply and continues to burrow deeper with people staying home and adhering to social distancing guidelines in place across the globe. Even though lockdowns have been lifted in China, the pandemic's first epicenter, social behaviors remain skewed towards caution and safety, and demand hasn't returned to pre-COVID19 levels. 
This new normal of consumers preferring reduced contact and less offline interactions is something that many businesses are now preparing for.  
Online platforms riding the adoption wave
At the same time, while revenues have dropped significantly in businesses heavily dependent on offline transactions, online businesses have been *largely* experiencing a spike in demand. 
The rapid change in community needs — and how to meet these needs safely — have caused (if not forced) this spike. It's reflected in the surge in orders for food and grocery delivery, as households prefer the convenience of being able to get essentials to their doorsteps with minimal contact. There's also been a surge in online education and gaming as more people, especially students, spend more of their time on their devices at home. 
Internet technology businesses are well suited to meet these needs. The technology is scalable, unbounded by physical stores and the need for foot traffic, and lightweight, with minimum cost and capital expenditures. 
Video conferencing platforms have been "Exhibit A" for the positive impact of this "new normal." From 20M daily active users (DAU) in December last year, Zoom has since grown to 200M monthly active users (MAU) and a $42B valuation today; Teams now have 44M DAU, up 12M since the outbreak began. 
Not only have these platforms reaped the fruits of massively increasing adoption; they've also responded to it with new features for retention, from virtual backgrounds to more security features and low bandwidth support. 
New normal: a call to shift with consumers to online platforms
It's not all magic and rainbows, however. The rapid adoption of these online platforms has put pressure on these businesses to better manage supply chains to meet customer demand (as in the case of Amazon) and deliver on more efficiency (as in the case of streaming and video platforms). 
Seeing that even digital-first businesses are facing difficulties at their own game, every business may not be well suited to go online from the get-go. But the current situation is forcing this option on the table even for those who may not have considered this direction before.
Over last month, economies around the world have been experiencing historic unemployment spikes, with the US tallying more than 22M unemployment claims — the most in their history. This widespread loss of income means spending power will shift online, and this new normal may not include offline channels of consumption. 
It is against this backdrop that businesses face a sudden exodus towards online channels. Internet technology offers efficiency and reach to consumers while the physical world remains safely distanced for the foreseeable future. 
How can your business suit up and make the most out of possibilities of internet technology?  
1. Travel light. 
In the short-term, it's critical for cost-cutting measures to be in place for your existing business operations. It's hard to stay ahead or even move forward when you're weighed down by business baggage that may not be making the same returns they did before the pandemic struck. 
That includes turning offline stores into dark stores, where only curbside pickups or deliveries are allowed, or reorganizing your marketing team towards capabilities for customer acquisition through online marketing. The goal is to enable the business to continue serving customers safely and efficiently and perhaps even capture more customers online. 
The business should also aim to keep human resource allocation efficient and non-redundant, and this will result in layoffs, especially for businesses that have relied on high staff count to cater to foot traffic in physical stores.
Apart from operations and human resources, look at the balance sheet as well. Address low grade SKUs, high and recurring capex, accounts payable and receivable.
Ultimately, the goal is for the business to be lean enough, not only to weather out the storm, but also to have the cash and business focus to explore new sources of revenue. 
2. Explore and unlock new sources of revenue. 
Never put your eggs in one basket. The same goes for businesses moving online. You need to think about how your SKUs or offerings will (1) be valuable and economic for consumers during and even beyond the pandemic and (2) effectively translate into products or services available online. These will take time and resources, but it is important to develop new insights on the consumer as behaviors and preferences rapidly change. 
It's key to rethink assumptions about what consumers need and consider opening up to new SKUs that better cater to the new normal. While consumers are looking to stock up on daily necessities, not all daily goods and services are as necessary now as they were before. US oil prices for example, went negative for the first time in history as oil companies face an oversupply. Groceries are shifting from non-perishable to perishable goods as consumers look for items like fresh produce. 
These assumptions go beyond daily necessities and extend to all aspects of life, from education to investments. Online learning platforms are turning books into online-first, mobile-first content like videos or podcasts. Retail investment offerings are moving from stocks to more long-term savings products. 
Even customer preferences towards non-essentials like luxury items need to be reconsidered. Is it the same as in China, where Hermes saw more than two million in sales on the weekend after lockdown measures were lifted? The shifts may be even more varied across markets the less essential these items are. 
The shifts will vary across industries and markets, but understanding what consumers value and are willing to spend their (constrained) income on will make it clear what other baskets are out there. 
Opening up new sources of revenue is not just about finding new SKUs. It can also be about looking at new ways to bundle and distribute these SKUs. In other words, instead of looking for new baskets, perhaps it's time to switch out the basket for an online shop. Moving online offers low-cost, time-efficient, and possibly even more engaging ways to introduce new bundling and distribution, versus having to refurbish physical stores or coordinate an offline marketing campaign across markets.  
For example, with more consumers purchasing essential items as family units (or sometimes entire neighborhoods), grocery and food platforms can offer more affordable family based packages for delivery on top of regular ala carte. 
Ecommerce, meanwhile, is merging with online entertainment as brands tap into opportunities to sell products through live streaming platforms. The "lipstick queen" Li Jiaqi, for example, reaches tens of millions of consumers every day, a gold mine for lipstick brands. This live streaming evolution of ecommerce offers a new way to distribute products online at relatively low cost and massive scale — what home shopping television did to store retail back in the day. 
Finally, sometimes new sources of revenue are not necessarily a result of introducing new offerings or packages but a result of new segments of consumers being able to access your business. Less cross-border travelling may bode well for more local consumption in the post-COVID world, from snacks to car rentals. 
3. Look for company along the way (if you have cash to spare). 
During this crisis, transitioning online may need more than cost-cutting measures and new revenue sources. The business needs to be able to work with partners and the larger ecosystem, especially if these partnerships bring more efficiency to the table. 
Global supply chains are being diversified as companies protect themselves against the risk of export/import bans and price gouging. COVID19 will see a world that leans more towards more localised and regionalised supply chains. This may be an opportunity to work with local partners at lower cost, especially for smaller businesses that aren't necessarily working with resources unavailable in their locality. 
For businesses with more than 24 months runway and yet unable to take off with cost-cutting and generating new sources of revenue, cash can be devoted to acquiring a smaller player faring far better. This partnership can set up new lead generation channels and open up new markets. 
If there's a player experiencing hockey stick growth online but is in need of more back-end resources and supply chain connections for example, this could be the entry point for larger, arguably slower businesses to move in. It's all about finding the right fit to help both businesses in the deal to thrive online. 
This outlook is useful in industries where combining capabilities to reach scale will enable more efficiency during this pandemic. 
While all businesses are being heavily impacted in the crisis, the shared impact and shared desire to survive and thrive make it possible to explore collaboration where there was likely no interest or motivation before.
For more insights on taking advantage of new growth opportunities during this challenging time, listen to this podcast with Dianping CEO and Founder Zhang Tao and JAMM Active Co-chairman and Co-founder Chih Cheung.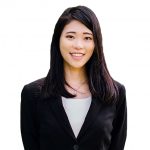 Joolin Chuah is a principal at Insignia Ventures Partners, where she manages more than 10 of the region's technology market leaders and searches for the region's next game-changing tech startups. Since joining Insignia as their first investment team hire in 2017, she has developed full-stack investment expertise, from sourcing to portfolio management in various industries including logistics, commerce, and fintech. She is a go-to advisor for many of Southeast Asia's entrepreneurs, specialising in financial and legal requirements, corporate governance, executive search, and business structuring including M&A. Joolin began her career in banking then transitioned into venture capital after her MBA at Nanyang Technology University, when she also spent time as a startup operator in fintech space.
***