Key Takeaways
Hyper-vertical platforms maximize the LTV of users by expanding across use cases and catering to multiple stakeholders. This drives the ubiquity of the platform across markets.
Data fuels the efficiency of hyper-verticals, enabling capabilities (ie underwriting risk) across services, and opening up opportunities to tap into financial services.
The financial services ecosystem play accelerates hyper-vertical growth for a consumer platform by creating more stickiness from both supply (merchants) and demand (customers) on the platform.
The Singapore Grand Prix is just around the corner, and while the F1s have yet to hit the streets, another race in Southeast Asia has long been ongoing and shows no signs of stopping — the race of consumer platforms to dominate the region.

When it comes to Southeast Asia's automobile industry, Carro has further cemented its lead across four markets as it invests into MyTukar. With MyTukar's strong founders, extensive dealership network, and vision for the digital experience of Malaysian car dealerships, Carro saw the opportunity to accelerate the digitization the country's automobile industry, projected to contribute 10% to GDP by 2020.

The lifetime value of hyper-vertical platforms

This push into Malaysia is Carro's latest in a string of successful market entries across Singapore, Thailand, and Indonesia. Its growth is not limited to expansion across geographies. Since 2015, the platform has raised more than $100M, enabling vertical integration across business models from C2C to B2B, and horizontal integration across services from subscription to hire purchases.

Their growth is a localized hybrid of vertically-integrated unicorns like Uxin running multiple lines of business from C2C used car marketplace to B2B auctions and more horizontally-integrated models like Carvana offering full-stack services for car owners. In Southeast Asia, where regional expansion means navigating vastly different markets, plying along multiple lines of business and aiming for the biggest slice of the pie will not be enough to grow sustainably.

Beyond evolving proven models for the region, Carro has geared its platform to be hyper-vertical, where the focus is on maximizing the LTV of every car owner and partner dealer using the platform. From purchase to maintenance, selling, and repeating the cycle, Carro's users never have to leave the platform. With vertical and horizontal integrations covering multiple use cases and catering to both car owners and dealerships, Carro is able to establish its ubiquity in the markets it is in.

Data fuels efficiency of hyper-vertical platforms

If hyper-vertical is the vehicle, data is the fuel, enabling Carro to deepen their integration into the automobile industry. In particular, data amassed over transactions across four markets in the region, from car inspection to bidding, coupled with the performance of their financing platform Genie, has made Carro best positioned to underwrite risk. This enables more efficient transactions across their services and lines of business, from insurance to pricing for subscriptions.

Financial services ecosystem play accelerates hyper-vertical growth

With data as fuel, financial services is the high-performance engine that accelerates the growth of consumer platforms. With Genie powering our hire purchases and underwriting capabilities, Carro is able to create more stickiness not just with customers but also merchants on the platform — the foundation of a financial services ecosystem for the automobile industry.


Aaron Tan, co-founder and CEO of Carro
As with tech giants like Alibaba and its Ant Financial, the foray into financial services has proven to open up a plethora of opportunities to build on hyper-vertical growth. Ultimately, the ability to make financial transactions tied to core services on the same platform reduces friction for both merchants and customers, making it easier for them to stay onboard and adopt other value-add services.

Unlike the Grand Prix, however, winning the race to dominate the region isn't about hitting the fastest time on the finish line, but about staying the longest on the tracks. With a hyper-vertical platform running on an unsurpassed volume of industry data and the engines of a financial services ecosystem, Carro's racecar is marking its lead, and has the edge in the laps ahead.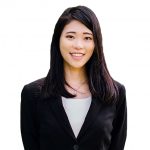 Joolin Chuah is a principal at Insignia Ventures Partners, where she manages more than 10 of the region's technology market leaders and searches for the region's next game-changing tech startups. Since joining Insignia as their first investment team hire in 2017, she has developed full-stack investment expertise, from sourcing to portfolio management in various industries including logistics, commerce, and fintech. She is a go-to advisor for many of Southeast Asia's entrepreneurs, specialising in financial and legal requirements, corporate governance, executive search, and business structuring including M&A. Joolin began her career in banking then transitioned into venture capital after her MBA at Nanyang Technology University, when she also spent time as a startup operator in fintech space.
***