The partnership between a venture capitalist and a founder is often compared to a marriage (or by some accounts, even greater a commitment than a marriage). Insignia's principal and first investment hire Joolin Chuah takes this metaphor one step further, going into what happens after the vows are made.
In this exclusive IBR interview, the NTU graduate and ex-banker shares how she becomes a valuable member of her portfolio's so-called "extended family" as a VC and contextualizes this into her own journey becoming a full-stack venture capitalist.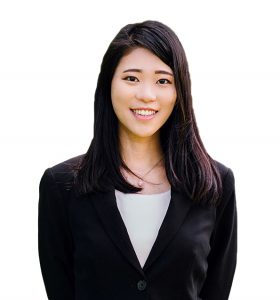 IBR: What were you doing before you joined Insignia?
Joolin: I was a banker at the KL office of the Royal Bank of Scotland for two years, as part of the FX corporate sales team. Along the way I figured that I always wanted to be an entrepreneur and start my own company, so I decided to quit my job to broaden my knowledge and skill sets on tech startups.
I chose an MBA in Singapore as a playground and test bed to give me the flexibility to try things out. I spent a fruitful year stretching my limits, from running around on-the-ground helping a few tech startups scale to spending some quality time at VC firm to learn about early stage investing. Coupled with my exposure in MBA, numerous hackathons, and failures, I learned how to build empathy towards founders and build a great business.
IBR: How did you end up choosing VC and how did Insignia come into the picture?
Joolin: Insignia was a unique and life-changing opportunity because I could be both investor and operator at the same time! It came at the right time when I was finishing up my MBA, and I was excited to explore opportunities to create impact in Southeast Asia. Yinglan had just left Sequoia back then and he was looking to set up a team in Singapore. I joined Yinglan without any hesitation after a few rounds of unconventional interviews – that's a story for another time – and since then, I have been getting my hands dirty.
Looking back, I have been exceptionally fortunate to join the right firm at the right time. I got to shadow our managing partner directly, and witnessed the direct impact and influence we brought to the industry. Behind every founder is a team of at least 50 employees, and the decisions we made carry a significant weight on the lives of the employees.
I also feel like I am the Chief of Staff at the same time – from setting up internal investment processes, to managing and building portfolio companies. Over time, I grew, and I specialized in laying the foundations for our founders' successes, helping them go from zero to one with their financial and legal requirements, corporate governance, executive search, and business structuring including M&A.

IBR: Being very new to the VC industry, what was your approach to getting time with founders and even being a part of their decision-making process?
Joolin: It's three things really, that I do to this day. First is playing to my strengths — my expertise in fintech and banking, and experience dealing with seed stage companies and first-time founders. I started small and niche and supported founders in fintech and insurtech by leveraging my knowledge and network, before moving into new sectors such as logistics and commerce. I was also laser focused on helping first-time founders and seed stage companies in financials and strategy. 
Once I have done it at length, I started to see a strong network effect where I can share learnings I gained from one founder to another. I also started to see a powerful ripple effect when founders speak highly of me in their community. This helped to build my personal branding and confidence in the industry. To this day, I am truly grateful and need to give all my founders full credit for putting their trusts in me.
Second is respecting the time of founders. Their hours are expensive. This means every minute I spend with them needs to be valuable. That said, in order to spend time more effectively with founders, I need to be constantly learning and picking up useful information and new insights. I also need to build connections with industry veterans.
Third is delivering results and replicating that success across the founders I'm handling over time. Ensuring my founders meet their targets and have a healthy balance sheet and runway are insufficient. In fact, I need to ensure consistency in delivering results.
The results can be as small as doing market research for the company. Or setting up a data room for fundraising. Or making useful introductions. It depends on what the founders need at that specific point in their growth — no result is insignificant. This builds trust and respect gradually, and becomes a key ingredient in influencing the founder's decision.
IBR: Can you illustrate how you delivered your value-add to a founder?
Joolin: Essentially, I value add by complementing the founder's skills, or removing bottlenecks. For example, beyond my strengths in corporate governance and finance, I guide the founders in investor relations and running effective board meetings. Sometimes some first-time founders at seed stage would require more hand holding. I do bi-weekly calls with them to ensure that the execution strategies are on track. As the seed stage companies grow, I then help to build a strong middle management level. The requirements or bottleneck shifts as the company grows.
I am also involved in several projects including M&A, corporate restructuring, or helping out in marketing for new launches. I work very closely with the team on end-to-end execution and ensure that we meet deadlines and deliver results. I strongly believe we can all value add individually to the founders in many ways.
IBR: You mentioned you worked closely with founders a few times. Is this something you do often?
Joolin: Yes, and when I mention founders, I meant the entire senior leadership team. I realized that being an effective VC for my portfolio companies is not just about building a relationship with the founder, but trickling down my value-add and relationship building with the company, or as I would like to call them, "extended family." 
Having these "extended families" makes my work easier, from understanding the company's culture, to knowing that I don't always have to bother the CEO to deliver value to the company. That means I tend to go on-the-ground to visit onsite operations or support company's important events to meet more people. 
There was one time when I worked very closely with the finance team of one of my portfolio companies. Then one of the employees of the finance team left after a year or so, and I accidentally bumped into her at a separate event. I did not notice until she called out my name – it was a pleasant surprise that I was remembered. 
 IBR: VC work isn't just about managing founders, it's also about finding the best ones to work with. What do you look for in founders you'd like to partner with?
Joolin: What I look for in the entrepreneur is boldness and the hunger to grow limitlessly. For example, will they quit after 2-3 years and look for a quick exit? Are they looking to build a traditional business, or leverage technology to scale the company? At the same time, is the founder agile and coachable? Ultimately, it is also about alignment of expectations and vision with the founders. We seek a long term partnership with the founders, not a transient one. 
IBR: Once you seal the deal with a founder, how do you approach onboarding?
Joolin: I always want to make them feel very welcome with the team immediately, even during due diligence, which can take a while especially for later stage deals, and if they are first time founders they can be quite anxious with regards to the whole process. I do everything I can to help smooth the process from due diligence to closing the round for founders so that they can focus back on business as soon as possible. 
I also set up budgeting and board meetings within a month after closing to align targets and expectations with the founders. I will make sure that we keep a consistent communication and a minimum of high quality hours with the founders. There's a few things that I do, but ultimately it's to make sure that the founders are comfortable and they themselves would consider us as their "extended family." 
IBR: You started out this journey deciding whether to be an entrepreneur or not. Now that you've fully immersed in the VC space, how has your perspective on the industry changed? 
Joolin: I learned the whole industry is really about trust — trust with information, trust that we will back founders regardless of ups and downs. My perspective hasn't changed, but I realized just how deep-rooted trust is in the industry, especially with the increasing competition. For example, when you back founders you're not supposed to back their competitors, or when they're down they don't just expect you to abandon them.
You know how much trust you have gained from the founders when you are the first one they call whenever they need help, or the founder whom you have rejected the investment previously circle back to raise from you again when they pivot or start a new company.
This trust comes from honesty — the kind of honesty where I can tell a founder if I think they're not going in the right direction — and respect. Founders will respect you if you work as hard as they do, because founders are always working against the clock.
They will expect you to keep the same pace and be on the same wavelength. This momentum is built up by a lot of consistent, small actions. For example, sharing news or articles on comparables in other regions to founders also demonstrates to the founders how much you understand their business.

We are hiring! Join our investment team and run with the founders of fast-growing technology companies in Southeast Asia. Apply here.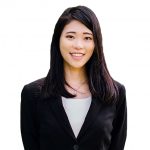 Joolin Chuah is a principal at Insignia Ventures Partners, where she manages more than 10 of the region's technology market leaders and searches for the region's next game-changing tech startups. Since joining Insignia as their first investment team hire in 2017, she has developed full-stack investment expertise, from sourcing to portfolio management in various industries including logistics, commerce, and fintech. She is a go-to advisor for many of Southeast Asia's entrepreneurs, specialising in financial and legal requirements, corporate governance, executive search, and business structuring including M&A. Joolin began her career in banking then transitioned into venture capital after her MBA at Nanyang Technology University, when she also spent time as a startup operator in fintech space.
***