Back in 2019, we wrote about how Southeast Asia's retail boom was fuelling the rise of dedicated ecommerce logistics in the region. Where Southeast Asians received 950 million ecommerce parcels back then, the region is expected to  receive 1.5 billion parcels this year, a 160% increase. Ecommerce has indeed become our 'new normal' over the years, where ordering off the internet has never been easier. 
Compared to 5-10 years ago when the ecommerce logistics ecosystem was still in its infancy, we today see an increasing number of players tackling different parts of this value chain from fulfillment to last-mile logistics. These players work to enable sellers to reach greater audiences both bigger in size and further away in different countries. Today we provide a brief overview of ecommerce logistics, which can be hard to navigate as a seller. 
Behind every great ecommerce seller is a strong logistics backbone
Ecommerce had truly taken the 400 million internet users in Southeast Asia by storm and revolutionised the way we shop, to the point that we often forget that these advances are fairly new in the region. Southeast Asian first-movers Lazada and Shopee were only founded in 2012 and 2015 respectively, and ecommerce very quickly became the 'New Normal', all the more so during the pandemic. This rapid shift in consumer behavior to ecommerce gave rise to a new way of doing logistics. It's no longer just about goods going from port to store, but from seller to buyer. 
These new user experiences on ecommerce were only made possible by the large overhaul in ecommerce logistics in the region. Before the turn of the previous decade, the Southeast Asian logistics industry was characterised by large freight shipments intended for traditional distribution agents, who would offload them onto shopfronts. 
This was a far cry from being suitable for the small-sized, high-volume parcels required by ecommerce, which involves a different ecosystem of (1) first-mile and micro-fulfilment solutions, as well as (2) fast-moving last-mile capable of handling small packages. This was why when Lazada and Shopee first began, they had to create their own logistics stack in order to ensure the 'Amazon-style' end-user experience.
Solving fulfilment for long-tail ecommerce players
Fulfilment is crucial for the 500,000 'long tail' ecommerce players in Indonesia of mostly small businesses and direct-to-consumer (D2C) brands. On the fulfilment side, where it might make sense for platforms to build their own fulfilment centres to pack orders, this 'long tail' of ecommerce players would otherwise have to pack orders by hand, highly inhibiting their scaling-up. 
As we see a rise of direct-to-consumer (D2C) brands in Southeast Asia, ecommerce logistics disruptors like Shipbob (USA) and Shipper (Indonesia) enable these D2C brands to achieve 'Amazon-level' logistics despite their small size. These enablers provide the much-needed solution of first-mile pick-ups and micro-fulfilment centres, where sellers can send their products to await customer orders. From here, for example, Shipper manages fulfilment—picking items off the shelf, prints a shipping label and packs them before sending it off on a carrier from its extensive list of integrated carriers. As a logistics company with a technology core, Shipper also leverages data and digital tools to enable sellers to track orders and improve the routing of parcels.
After being 'fulfilled', a parcel might be transported by train, plane, or truck (which is most common in Southeast Asia), before being handed over to last-mile players. Players looking to revolutionise the transporting space include Logivan and Ritase, who connect shippers to transporters (such as truck owners, which are often smaller companies with only several trucks).
Getting goods to consumers' doorsteps: Not all doorsteps are the same 
The last mile is the home-stretch in our ecommerce journey, and ensures the end-customer receives their order. Last-mile players are known to operate within cities and districts, being very local plays. This consumer-facing side of the value chain is where we have seen the most innovation, with varying business models serving both rural and urban areas. We have seen many household names in this space surface in recent years, like J&T Express and NinjaVan. These players provide an urban solution to deliver ecommerce parcels quickly and cheaply.
In urban areas where cross-border ecommerce accounts for 1 in 5 purchases, we found that the 4PLs (4th Party Logistics players) are an interesting play to enable players to sell abroad with the same logistical reliability. 4PL solutions providers like Janio enable cross-border ecommerce by aggregating third-party players along the value chain, from shippers in-transit to the final-mile carrier. Customers can order goods shipped out from anywhere in the world, and once it reaches our shores, Janio will see to its customs clearance and find the best third-party logistics provider from its extensive directory to ensure it reaches your doorstep.
Solutions also exist to bring ecommerce to the most rural of communities: Super provides rural Indonesians with better access to goods through a social commerce model, which is especially made possible with a robust last-mile logistics system catering to unique local circumstances. Rural Indonesia is an interesting case where although most residents do not use e-payments nor live on streets with names (which is an important data point for delivery solutions and marketplaces), mobile penetration and internet usage is high. Super's disruptive last-mile solution for the region uses "Agents" (typically people from the very communities they serve) to serve as a bridge aggregating the needs of their communities through group buying to provide both a last-mile delivery and payment solution. 
The ecosystem is ready for the new normal
The past five years have truly set the scene in enabling the logistics backbone of our region, ready to welcome the new normal of shipping online. As internet penetration in ASEAN exceeded 80% for the first time in 2020, we are expecting a new wave of ecommerce brands in the region, who will demand Amazon-level ecommerce logistics to serve their new customers. Here at Insignia, we have been unlocking this new economic powerhouse with star players in the region. In the following weeks, we hope to dig deeper into the different segments of Ecommerce Logistics and how online sellers can optimise their logistics strategy.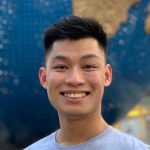 Russell is excited about the power of innovation improving lives across Southeast Asia. An ex-founder from the London McKinsey Venture Academy, Russell is now looking for daring new founders in Southeast Asia. Drop your pitch at russell@insignia.vc.
***