In this article, as GoTo (IDX: GOTO) has gone public this week, we tackle one of the lasting impacts the company has had and continues to have on Indonesia's startup ecosystem, and that is the formation of the so-called "mafia", leaders who have experienced firsthand how GoTo became a unicorn and how it continues to grow at this point. We share some of these leaders' insights on their learnings from Gojek and Tokopedia from our podcast.  
Highlights
GoTo has not only shaped the digital economy and funding landscape of Indonesia, but also the founder talent pool in the country and region, producing the so-called "mafia" from Gojek and Tokopedia who have gone on to start their own fast-growing ventures.  

Some of these mafia have proven to be super-connectors, catalyzing the founding of startups at critical points in Indonesia's startup ecosystem to address largely untapped and longstanding pain points (especially in rural Indonesia). 

These mafia also carry with them values they picked up in their leadership roles at these companies and key learnings on the nuances of hypergrowth (it's not just about scale for scale's sake!) 

While it's great to see how the GoTo mafia have gone on to translate learnings and connections into new ventures, the question for many startups is how to either find or cultivate a culture that produces these kinds of leaders. 
As GoTo (IDX: GOTO) has gone public over this past week, we've seen how this "graduation" has marked a significant milestone for Indonesia's public markets and opened the floodgates for a new generation of retail investors. We also wrote about how it's part of a larger generational shift in startup value creation as emerging tech companies in Indonesia race to fill in the white spaces / gaps / blue oceans not covered by the likes of GoTo, Bukalapak, and Traveloka. 
It's worth recalling the excitement in the local ecosystem around the venture-backed tech company IPOs. On the podcast, Indonesian stock trading unicorn Ajaib CPO and co-founder Yada Piyajomkwan shares the implications of tech companies going IPO in the country more than a year ago in January 2021. 
"I think one thing that we notice is that people are starting to pay more attention to the companies that they're buying. So they start to understand what companies do, what are their brands, what are their services, right? So they start to recognize those companies in their real-life as well. So they would go around and say, "Oh, this farmer company, I have this in my portfolio and all that," which I think is great.
It's great news because then people actually understand the fundamentals behind the company. So the whole team actually at Ajaib is super excited about the possibility of tech companies here going IPO because that would basically replicate what we saw in China. China's stock trading boomed a lot after Alibaba and Tencent kind of went public and that's when millennials actually can relate, right? Like they use all these apps every day and for them to be able to own part of that company, I think it's going to be a huge driver for, even further the existing adoption of retail investment."
It's ultimately less that GoTo is venture-backed than it is because the platforms these Gojek and Tokopedia have built and have grown through a merged entity have made such a dent and reshaped the relationship of the Indonesian with the internet. 
The company didn't just impact the way Indonesians live their lives digitally but was also part of a critical explosion of unicorns in the country that set a precedent for more global and foreign venture investors to back Indonesian startups into the growth stages. 
But in this article, we're not going to talk about the user or capital impact of GoTo but how the company has been shaping the talent landscape in Indonesia, birthing new generations of startup leaders, with many alumni founding companies we've partnered with as well like AwanTunai, Pinhome, Sayurbox, and Tentang Anak. Specifically, we curated a list of five key lessons, stories, and insights from these "GoTo mafia" or alumni leaders they've taken from their time in Gojek or Tokopedia to the companies they are building. 
Superconnectors at the right place at the right time can catalyze startup founding.

Value of radical candor in growing people in a hypergrowth company.

Optimizing for PMF-based scale over safer margins to unlock wider range of monetization.

The paradigm for verticalized platforms is changing from commerce-first, content-later to content-first, commerce-later.

Hypergrowth is great but the organization needs to have stability and maturity embedded as well.
Superconnectors at the right place at the right time
Former Gojek Chief Product Officer approaches a Silicon Valley fintech founder and Indonesia farm owner
Because of the early fast growth of companies like Gojek relative to the rest of the ecosystem, alums who exited from or left the company early on quickly saw opportunities to bring their experience and skill sets to massively untapped market segments, especially in rural Indonesia. In some cases, these alums catalyzed the founding of startups through their network and problem-finding. 
One of them was Rama Notowidigdo, former Gojek Chief Product Officer, who left the company in 2016 and then ended up co-founding two new ventures, AwanTunai and Sayurbox. 
When it came to Indonesian supply chain digitization and embedded financing platform AwanTunai, Rama was already testing out MVPs for a lending proposition to MSMEs and farmers in Central Java when he connected with a Silicon Valley fintech founder who had returned to Indonesia. 
Dino Setiawan, CEO and co-founder of AwanTunai, shares his story on our podcast in 2020: "Now I've started to learn a lot more about fintech so I spent an additional four and a half years in the Bay Area, right in Palo Alto, really running a kind of alternative data based underwriting financial inclusion fintech platform. 
And, fast forward 2016 for personal reasons I came back to Asia. And that's when I actually came across Rama, and Rama was an old friend who back in Gojek was the Chief Product officer. 
In late 2016 Rama sold his shares in Gojek. He obviously made a mountain of money there, but he wasn't ready to retire. He actually started traveling the countryside and started seeing the real pain from the lack of financial inclusion out to the regional areas. His dream was really to try and build a digital rural bank. 
And when I came across Rama we were actually both consulting for this big data analytics company who wanted to get into FinTech. We caught up over lunch and he told me his vision. In typical Silicon Valley style, he actually gave some money to a friend. 
That friend went into some villages in Central Java and just started lending at very low interest rates. The data he got from that was actually really eye opening. A lot of these farmers with access to low cost credit were really able to kind of get out of that poverty trap that they were in. And to me, that was a personally kind of a moving and significant story, and I said, "Wow, this is the guy that I wish I came across when I was in Palo Alto." 
He is like a celebrity engineer in Indonesia. He was able to bring across a sizable chunk of the Gojek early project engineering team. And that's how AwanTunai really came into being. I actually wasn't quite ready to do another startup from scratch. I know how much hard work that involves, but here before me I had Rama, who was one of the dream technical co founders anyone could ask for. He had an engineering team with him. And it was really just all the right ingredients, especially given the opportunity in Indonesia, to really start again and launch another startup." 
Apart from Dino, Rama also invited his colleague from Gojek Windy Natriavi to co-found AwanTunai. The company has since evolved from purely focusing on enabling MSMEs to access more equitable financing through their digitized supply chain data, to also addressing other pain points for these merchants like wholesaler transactions and SKU management. We trace their journey, especially through the 2020 impact of the pandemic, in this mini-case study. 
Sayurbox on the other hand came together when Amanda Susanti, a farm owner with a strong background in distribution, crossed paths with Rama and then together with Metha Trisnawati, co-founded the farm-to-table fresh produce and e-grocery platform. 
Amanda shares on the podcast the origin story of Sayurbox and how it was a confluence of her experiencing farmers' pain points firsthand and Rama coming into the picture suggesting to materialize her desire to address these issues in the fresh produce supply chain through Sayurbox: "Sayurbox came to play after I initially started a farm; I was planting a lot of vegetables to supply to high-end restaurants. Before I was actually working in distribution, and the reason I started to go into agriculture was because of my uncle, who was a university professor of agriculture. At the end of the day, people need to eat, and Indonesia still relies heavily on imports. 
This is something I wanted to change going into the agriculture sector, so I started the farm and lived there for about a year, so that's how I got to know how inefficient the distribution of fresh supply chain is. So farms are super fragmented here in Indonesia. Farmers don't know where to sell their produce; they don't have the logistics access, and they end up not being able to sell 30% of their harvest. 
So there's no priced demand transparency and a lot of middlemen in the supply chain. So there's a lot of food waste, and this is something I feel very strongly about. So that's when I met my co-founder Rama, and he was at that time involved in Gojek, so he suggested let's do Sayurbox, which ultimately aims to aggregate demand and distribute fresh produce directly from farms to end consumers." 
Sayurbox now counts around a million customers across Indonesia, works with more than 40k farmers as well, and is among the leading e-grocery platforms in the country. 
Through these two stories, we see the power of (1) superconnectors who are able to bring people together and (2) see the potential for technology or digitization to solve long-standing issues. Having been in Gojek presumably gave Rama the platform, experience, and credibility to support and grow these ventures, especially from the engineering and technology standpoint. 
While most startup founding teams struggle to find tech leaders, we see in these two cases the tech leader himself being a catalyst for the formation of these founding teams and the conversion of ideas and pain points into real, fast-growing businesses.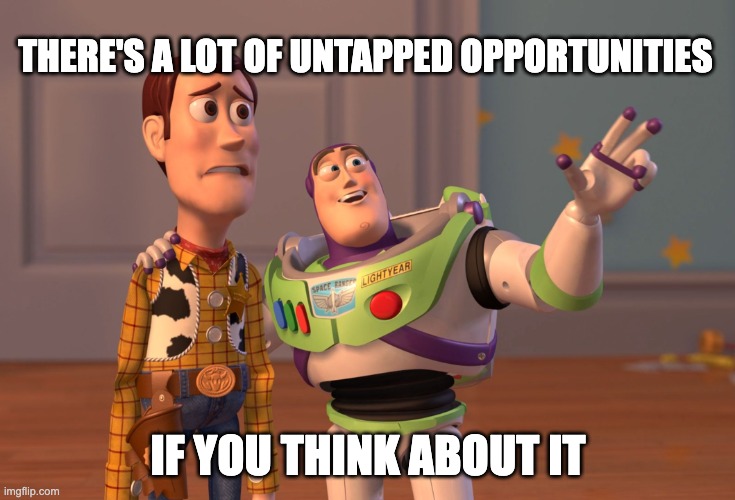 Propagating a culture of radical candor and recognizing the power of women as users
Former GoLife VP learns Radical Candor from the Gojek founders
Moving from Gojek to their new ventures, the mafia did not just carry with them experiences and tactics for hypergrowth, but also new values and cultural pillars around building and growing organizations that often ran counter to the prevalent and traditional company cultures in the country at the time. 
One such value was "radical candor" or "speaking up and being direct", as former GoLife VP and AwanTunai co-founder and CPO Windy Natriavi shares on the podcast she learned from Gojek co-founder Nadiem Makarim: "Well, you know, one trait basically in particular that I learned from my old boss and mentor Nadiem, and I have him to be really grateful for this, is basically speaking up and being direct. And I think this is a trait that's very lacking in Asian culture and in a lot of our Asian leaders, especially women, I would say.
So back then, when in Go-Jek, I would always be messaged or told in a way that is quite direct, not rude, but very direct. And this actually allows me to really improve myself and initially it was kind of a shock to be given such direct feedback, but then over the months, I would have to say, it's really been liberating because then, you can actually grow from this, after you get from the initial part of accepting it and then actually realizing, "Wait a minute. I am able to be in this position where I learn how I can improve in the feedback, right?" 
This I think is really, really important because when you are talking about building a company that focuses on growth which is one of AwanTunai's company culture. You cannot do it without direct feedback. It's not only the fact that you give feedback, but also when you give feedback. The timing matters. This loop of feedback is something that we want to always have in our team. So, you can ask yourself "How long does it take for you to basically give feedback after a meeting to a colleague you felt was not performing their best?"
"Or how long does it take for you to resolve any tension that you may have with a fellow colleague or your boss, right?" And so this is really, really important and in my leadership, I've been very direct and focused on people's growth at all costs because that, in turn, leads us to achieve results at the company-wide level."
Apart from sharing how being at Gojek influenced her approach to leadership and communication, Windy also talks about recognizing the power of women as key decision-makers and customers from Gojek through to AwanTunai as well. 
"So I think, first of all, it's really an exciting time. I'm seeing so many talents coming back to the workforce and especially women. And when you talk about product, you have to realize that I think most, if not, at least more than 50% in most apps or software products, the customers are women.
Definitely, that's the case back when I was in Gojek as well. And the fact is that, even if they're not primarily the main consumer, in the decision-making, women or let's say, our merchants' wives, suppliers' wives play such a huge role, so, an unspoken role. Yes. And it's very often that I see their wives or their daughters becoming COOs of their stores. It's very interesting. So I think first, I would like to just say that and basically encourage more women to really come back to the workforce."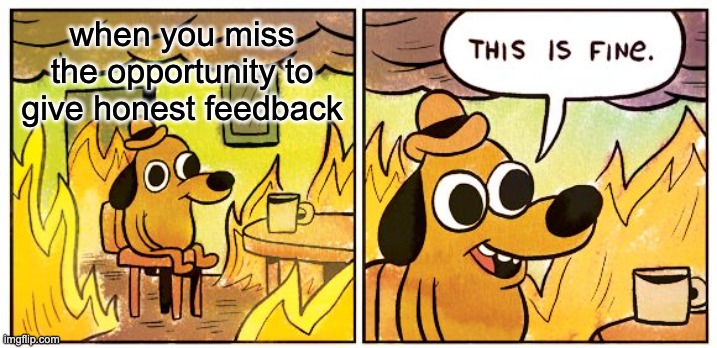 When scale makes sense over margins
Former Gojek SVP learns to optimize for PMF scale over margins (Pinhome)
For Indonesian property transaction platform Pinhome CEO and co-founder Dayu Dara Permata, previously Gojek SVP, working at the Indonesian unicorn was her "entrepreneurship academy". As she shares on the podcast, "In five years, I was ready to graduate and apply all my knowledge, expertise, and network to build my own startup."
And from this "entrepreneurship academy" one of the key lessons she picked up was to prioritize product-market fit over fast expansion: "…expand geographically only after the product reaches product-market fit and there's proof of profitability as reflected in positive unit economics. If a product is structurally broken and current users are not willing to pay more than the cost needed to produce them, throwing money at the problem by subsidizing or giving incentives or giving gimmicks and expanding to more users once of the problem, it will only amplify it. We'll see temporary growth, but also massive cash burn. And the minute we stop incentivizing, the growth will be gone." 
And when it comes to scaling, it has to be done in such a way that it unlocks multiple monetization and additional revenue streams. That way it makes much more sense to optimize for scale as opposed to playing it safe with the margins but forsaking fast growth. 
As Dara illustrates on the podcast: "But I think in startup tech, almost always it's better to build a five to 10% margin business that can scale quickly to reach, for example, 200 million users nationwide in Indonesia, than building 30, 40% margin business, but it can only reach a city of 10 million. I think also that's because once we reach 200 million users, eventually multiple monetization can be made possible and additional revenue streams can also be made possible."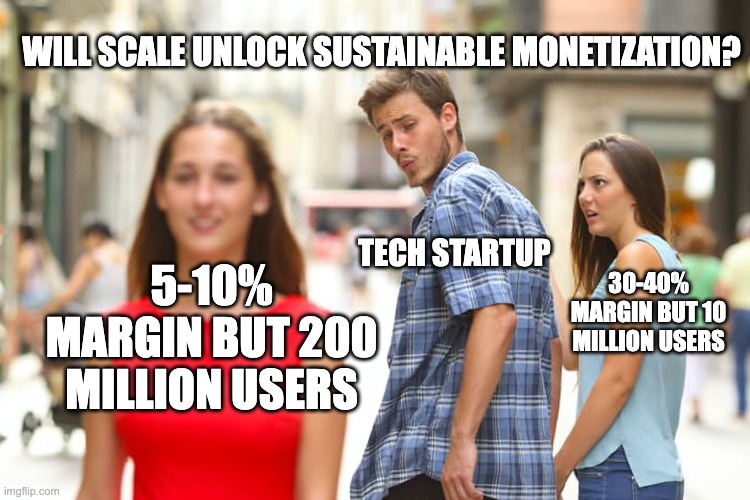 Reversing the paradigm for tech platform go-to-market
Former Tokopedia CEO office alum changes the game from commerce first to content first (Garri)
For former Tokopedia CEO office alum Garri Juanda, it was through his time in the company where he first met the investor who would later be at the helm of the firm to put an early first check in Tentang Anak, the digital parenting platform he and Dr Mesty Ariotedjo, his wife, started as he left Tokopedia. 
"In the beginning, when I joined Tokopedia, Yinglan was also actually one of the board members in Tokopedia, so [there were] some occasions where we crossed each other back then, I think, in 2016-ish, 2017. So actually that was the first time I met Yinglan. But then fast forward [today], pretty much, I know Andri actually from my other friends, we also got connected through Insignia by our other friends. And we've heard a lot of good things about Insignia, especially from our fellow startup founders as well. So it was great." 
But more than having that connection, Garri's Tokopedia experience culminated more than a decade of tech where he saw a pattern in a go-to-market strategy that, coming into Tentang Anak, needed a rehaul. 
As he explains on the podcast: "So I've been in tech for more than a decade. Previously, it was more of commerce first and then content later. That's the strategy that all my previous companies implemented, but I've seen a world where it's actually content first and commerce later. It takes [things] up to the next new scale. We've seen what happened with TikTok, what happened in Grab." 
This content-first, commerce later is centered around building trust, especially since the commerce piece itself is built on gaining the buy-in of parents to make those purchases that ultimately impact the lives and health of their children. It's not as simple as making FMCG or electronics purchases on more generalist marketplaces. 
"Parenting by itself, it's all about trust. You have to really build a connection with the parents. Who's behind this screen? Who is giving me that information? So we're focusing a lot on this trustworthiness and also the recommendation piece for the parents to ensure that they are always engaged in the app, not only once a week, once a day, but multiple times during the day and then we will move on to more stages where it's going to be the commerce piece to compliment [what we have now] because I also learned from Mesty that there's a lot of recommendations [going around] that kids in Indonesia should get a high dose of vitamin D, but in reality to get the vitamin D is very hard in Indonesia. So we have to be very balanced on education and recommendation, but how do you actually gain access to products and services? 
We would love to marry both. So as a parent, you can have less cognitive load. You have less browsing multiple spaces, multiple apps, just to get things done while at Tentang Anak everything's curated, everything's scientific and everything has already been preselected by the experts, but from the education piece, as well as the products and services."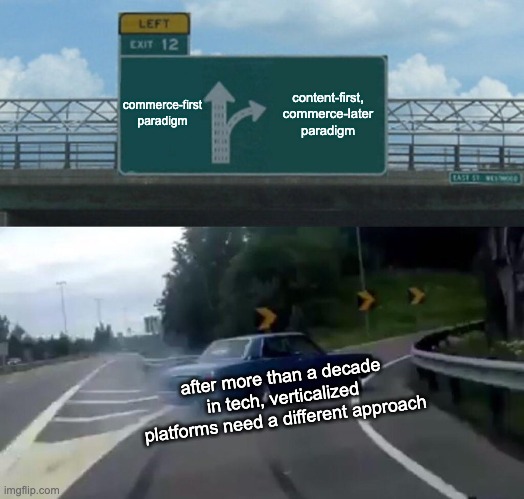 Hypergrowth is nothing without maturity
Gojek VP of Engineering and Product learns to Balance Stability and Hypergrowth
One of the reasons venture capitalists or even startup founders look to invest time and money in leadership alumni or the mafia of unicorn tech companies (especially if they were there from the early days through growth) is because they have gone through the pressure cooker of hypergrowth. Of course, there are other factors that must be considered, but this type of experience can't be underestimated and a premium is often placed on this type of background. 
From the perspective of the talent themselves, they value being able to work in these hyper-growth companies, especially if they are at the helm of this exponential momentum and not just one in the crowd seeing it happen. 
Pinhome CEO Dara calls this "working with level one founders": "There are three levels of tech founders, from the least experienced to the most experienced. So starting from the least experienced level three founders is the founder who knows how to build products. 
Then go one scale higher, you have level two founders where the founder knows how to build products and monetize or generate revenue at positive unit economics.
So the scale is the kind of underlying theme for level one founders. A unicorn company founder is very, very likely a level one founder who has had leadership experiences at building a billion-dollar worth company. 
Working closely with this type of founder and being exposed to the pursuit of building products and monetizing at scale is a privilege and a rare opportunity, especially if you're not just participating or observing, but if you're actually driving that exponential growth, not just studying or observing them."
But as we saw with Dara's learnings previously, scale is not achieved for its own sake. And her co-founder at Pinhome and CTO Ahmed Aljunied, who had also worked closely with Dara during his time at Gojek, knows that scale cannot also be achieved without processes and pragmatism. 
Ahmed illustrates on the podcast the application of these processes and pragmatism when it comes to scaling engineering teams and the tech stack of a hyper-growth company:"There's a huge payoff in introducing processes, non-blocking primarily, and structure at the early stages of startup. And also applying a heavy dose of pragmatism into engineering and, you know, keeping an eye on the target, keeping an eye on the compass where the objective is to create impact. Shiny new tech can be a pleasant byproduct, but should not be the focus."
Apart from incorporating a maturity into the typical "move fast and break things" ethos that has prevailed in startup cultures, he also notes from his experience at Gojek that a part of this maturity is the leaders ensuring that everyone in the organization is able to grow along with the company as well. 
"Growing with a unicorn is, yeah, it's a real experience. Since growth happens at an unprecedented pace, you have to keep up or you'll be left behind and this applies to everyone in the organization. And as a leader you want, as many of your team members to grow with you, experienced that rapid growth with the organization as well, not to be left behind.
So balancing that, striving for moonshots, you know, every quarter in an organization that's evolving at each stage of growth, it's a very unique kind of lesson to learn."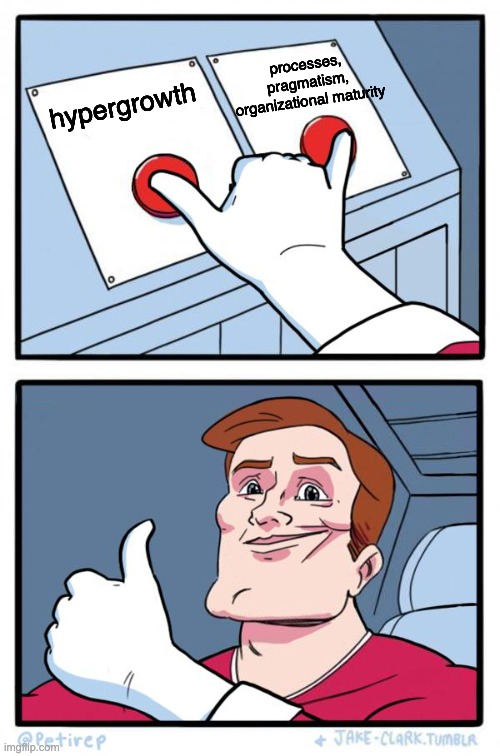 Make-Your-Own-Mafia
We're already seeing the companies led by these Gojek mafia concretely translating the hypergrowth they themselves led or experienced firsthand into these fast-growing companies. Sayurbox had recently raised its Series C round, and both Pinhome and AwanTunai, having already raised past their Series A, are pushing the envelope in their respective industries as market leaders. Tentang Anak is the youngest on this list but they have also been making significant progress with their app launch. 
While it's clear that these alums have taken away a lot from their experience at Gojek and Tokopedia, it's important to note that they were also already learning on the go at these very companies and would not have been able to do this, much less apply it elsewhere, if it not for their working environments and the mindsets they brought into the company. In essence, they already had that entrepreneurial mindset and founder spirit even working in these companies. 
So the question is, "How do you create a culture of future founders? How do you make your own mafia?"
We return to stock trading unicorn Ajaib's CPO and co-founder Yada Piyajomkwan for her approach to building Ajaib's product function through developing mini-CEOs. 
"One thing that we did is in our hiring, we look for people who come in with that passion, right? With that passion, with that hunger. So for them, getting more responsibility, being a mini-CEO is great for them. So they're already naturally fit into those roles. And I think in our product team right now, the majority of people have no prior product experience. 
The product role right in itself is a really fast-moving role, even in Silicon Valley as well. Companies are still experimenting on it. So for us, what we found works well is we bring in people who have such a high ownership mindset.
And then we say, okay, this is your baby now. You do whatever you want with it. You are responsible for the whole thing and here are our goals, right? And then we align on the direction and then they go."
Fellow CPO Windy Natriavi also shares this view of enabling experimentation as critical for product teams and overall company culture. 
"Fundamentally, we see products as experiments. We don't have fixed roadmaps. In fact, the way we decide on features is via a product pitch. So you will be given dollars, everybody in the leadership management that's relevant to the problem at hand will be given dollars representing engineering capacity.
And we will then prepare, from the product team, the objective of the pitch, or in this case the product feature that we want to suggest. Then we provide the objective, our hypothesis or root cause on why this is happening, and then we provide the evidence, which comes from the product discovery that we do, as well as the prediction, which is basically the solution, right along with the impact and risk assessments.
Then we simultaneously vote and decide. So if you take a look at this, right. So it's really like an experiment, and that's how we see the product. It does not only influence our product development, but it is the culture of our product development."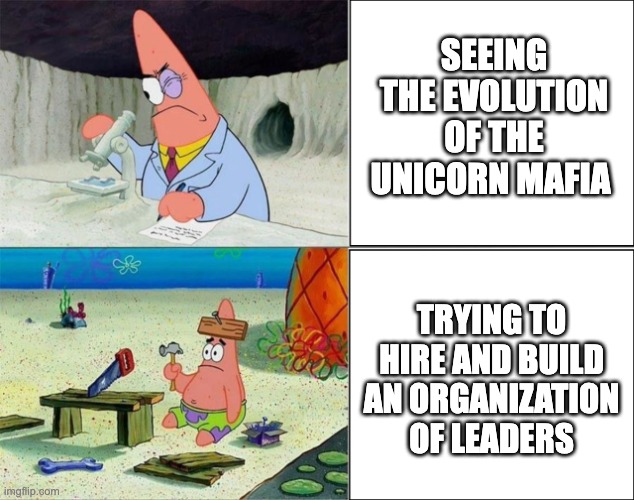 Paulo Joquiño is a writer and content producer for tech companies, and co-author of the book Navigating ASEANnovation. He is currently Editor of Insignia Business Review, the official publication of Insignia Ventures Partners, and senior content strategist for the venture capital firm, where he started right after graduation. As a university student, he took up multiple work opportunities in content and marketing for startups in Asia. These included interning as an associate at G3 Partners, a Seoul-based marketing agency for tech startups, running tech community engagements at coworking space and business community, ASPACE Philippines, and interning at workspace marketplace FlySpaces. He graduated with a BS Management Engineering at Ateneo de Manila University in 2019.
***