Entrepreneurs can come from anywhere, but it always starts with a choice. In this mini-webtoon, we explore the choice behind the origins of Pinhome, a proptech company founded in 2020 that has since impacted the lives of millions of first time homebuyers in Indonesia.
It is a choice made by two early leaders from Gojek who had left their mark on the company and were looking to strike their own path by solving a problem close to their heart.
Disclaimer: Events portrayed in this webtoon do not reflect actual events. These are artistic interpretations based on the podcasts recorded and produced on On Call with Insignia Ventures. 
Note: This webtoon was created with Canva's AI tools.
Dive deeper into the Pinhome story on our podcasts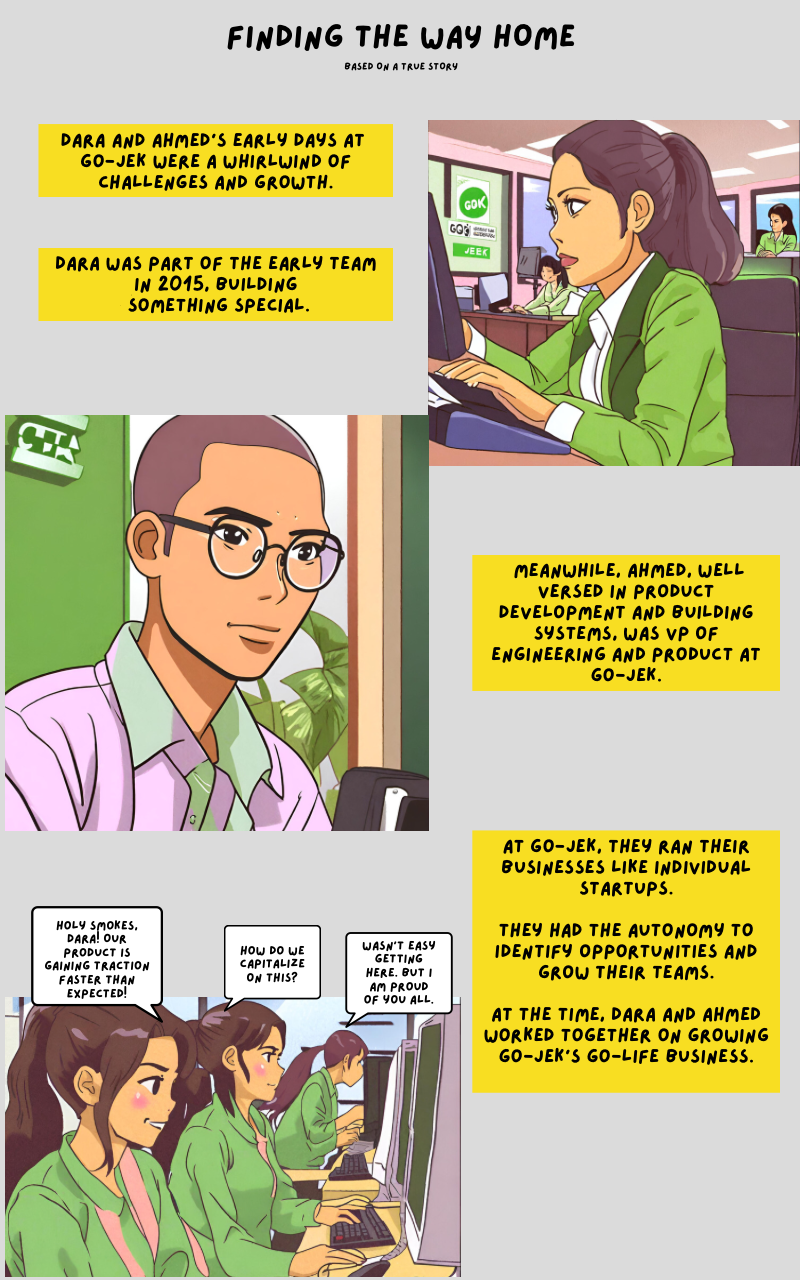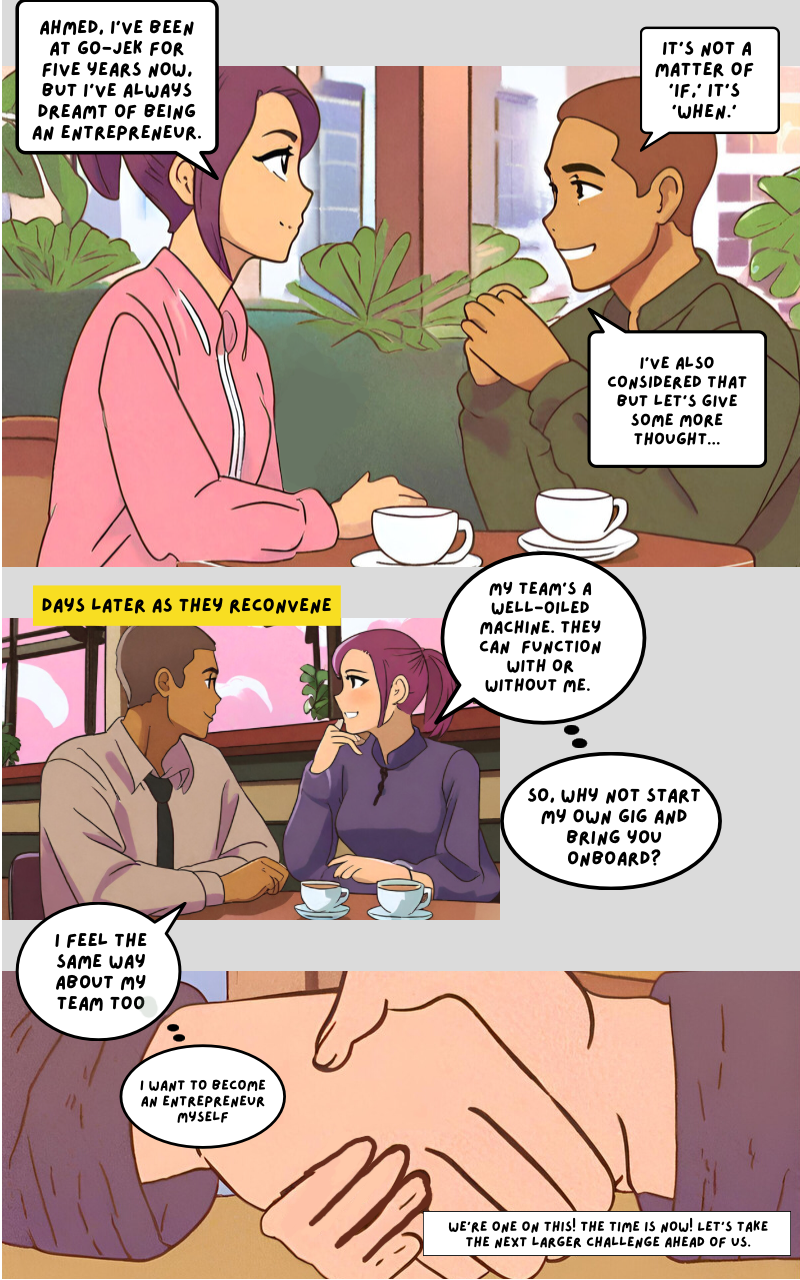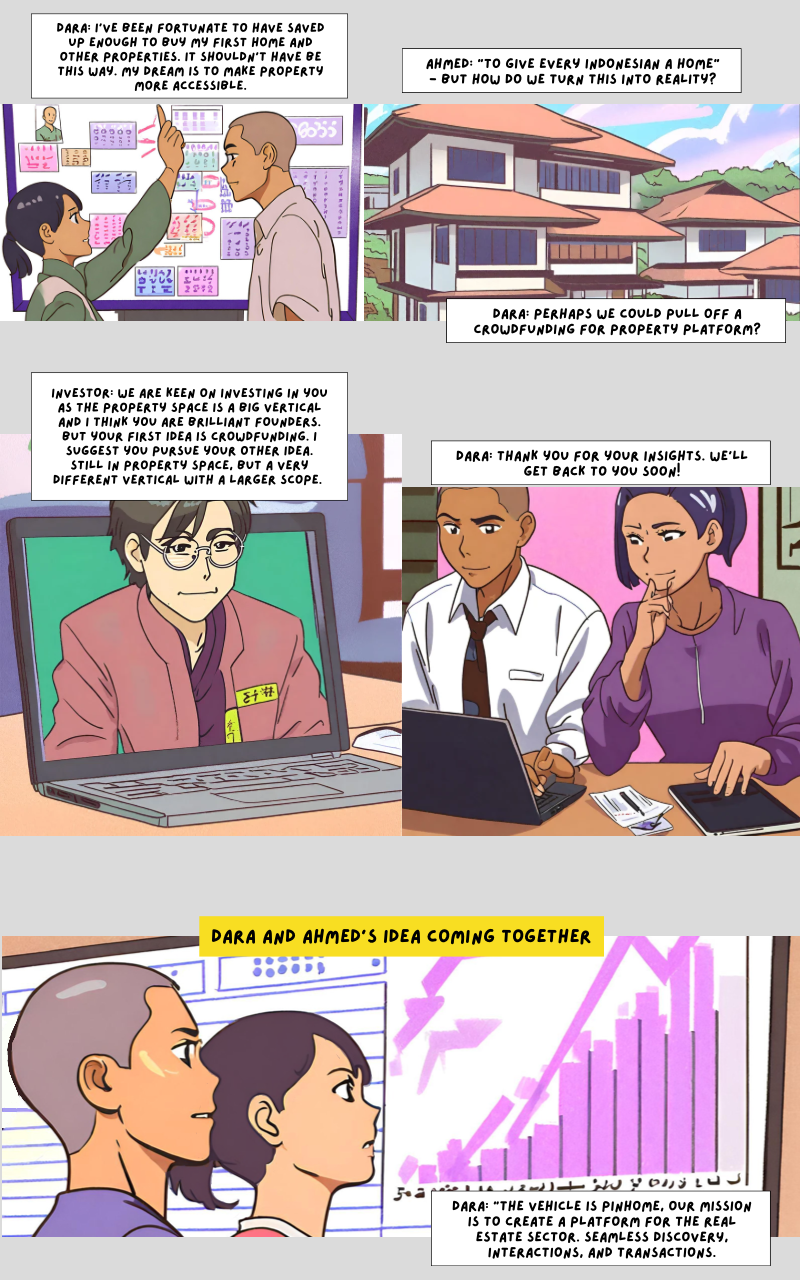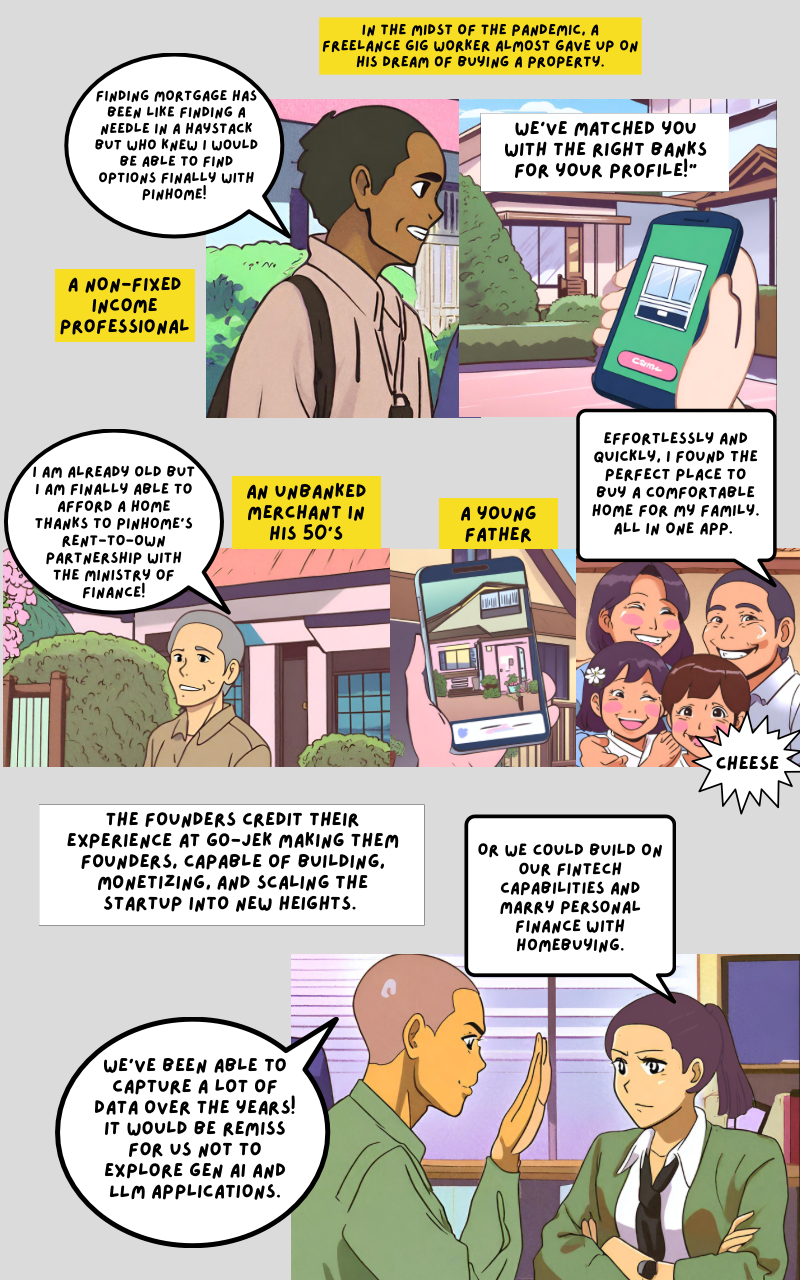 ***