Breaking misconceptions and persistent preconceived notions are part-and-parcel of building a technology startup in an emerging market like Southeast Asia. Whether it's educating an underpenetrated market about how to buy stocks or insurance, or proving naysayers wrong about the future of a frontier technology in a market with infrastructure gaps, oftentimes founders are faced with the challenge of shifting market perception especially early on in the life of the company.    
That's a part of the company building journey we've uncovered in our conversations with both startup founders and the investors who back them on Season 3 of the On Call with Insignia podcast. So in this article, we compiled some of the misconceptions shared by our guests when it comes to their professions, fields of expertise, or industries they are disrupting. And while these misconceptions cover a wide variety of topics from blockchain to AR, fundraising to exits, mental health to education, there are some common denominators.  
Highlights
5 Common Denominator "Mental Models" when thinking about technology companies and solutions: 
People oftentimes have the means / motivation / need for certain products or services, but they just lack access. 

It's impossible to make a perfect "one size fits all", but at the same time, solutions need to be scalable. So localization / personalization can be an onion — there are always new layers to peel in terms of catering to specific nuances. Where do you stop peeling?

Markets can often turn out to be bigger than they seem especially when you take the time to dive into them. 

Adoption develops in cyclical waves (some cycles shorter than others). For frontier technologies, it pays to be persistent, an early mover, and creative when it comes to penetrating markets. 

The technology itself is not the be-all, end-all; culture, processes, and human interactions are still critical to driving adoption. 
(1) Do you believe in the local founder?
Hendra Kwik, CEO of FazzFinancial, the financial technology group behind both rural Indonesia's fintech leader Payfazz and emerging fintech API and crypto platform Xfers, shares from his experience the reality of building startups in Southeast Asia. 
"That you can always copy whatever works in the US or China and bring it here and it's just going to work, but it's not. Actually, a lot of localization and local operational expertise and excellence is required."
This mindset is also the reason why FazzFinancial has made minority investments in particular in several other fintechs including Credibook and Modal Rakyat as it builds up the capabilities of its financial services ecosystem. "Because I personally still believe that in order to win Southeast Asia…local players, local founders, and localization are very important."
Listen to the full episode >>>
(2) Fundraising is a double-edged sword
Aaron Tan, CEO of Carro, Southeast Asia's largest auto retail marketplace, shares that fundraising can be a double-edged sword.  
"[Founders] think that raising a lot of money is everything. Sometimes it's an issue for you. It [can be] a bane rather than a boon."
Raising a lot can put a company into a sense of complacency around spending, which Aaron adds should not be the case. "[Financial discipline] has more to do…with the idea of that, "Hey, it's important to look up product-market fit before you even try to expand beyond too much, because trying to spend money or burning VC money is very irresponsible. And then at the same time, you probably will end up subsidizing the market too much. And you will stay irrelevant in that sense."
Listen to the full episode >>>
(3) Proptech in Indonesia has just begun
Dayu Dara Permata, CEO of Pinhome, Indonesia's largest property transaction platform, shares her views on the future of Indonesia's proptech landscape. 
"I think there's one misconception is that it's done, there's no more innovation left to be made in the space. We do feel that the first wave of innovation in proptech was necessary- so that was six to ten years ago – [where] the first wave of online portal players transformed and elevated the industry with their listing portals platforms. 
But fast forward six to ten years, we haven't seen big breakthroughs especially in Indonesia, big breakthrough innovation and that was until last year. And we believe that the next sets of innovation will be around transactions. It's about owning not just the supply side but actually owning the demand side and matching supply and demand together."
Listen to the full episode >>>
(4) Are you really serving the interests of the unbanked?
Dino Setiawan, CEO of Indonesian SME fintech AwanTunai, shares his pet peeve when it comes to conversations around financial inclusion. 
"There are some folks out there who say that all right I'm serving the unbanked, but I'm going to charge them 500% interest. In my mind, that's not financial inclusion." 
Listen to the full episode >>>
(5) Digitalization is not the holy grail
Adrit Raha, CEO of India and Southeast Asia focused insurtech Symbo, talks about the biggest misconception insurance players have about digitalization, with his experience working in the industry even before Symbo and now working closely with providers to optimize their offerings through embedded insurance. 
"[Traditional insurance players] think it's the holy grail. They think digitalization will solve all their problems. The reality is it won't. There are a lot of other things to really think about, the process being one of the key things, adoption being another, but typically, you know, people in the incumbent space would think that digitalization solves everything, but it doesn't." 
Listen to the full episode >>>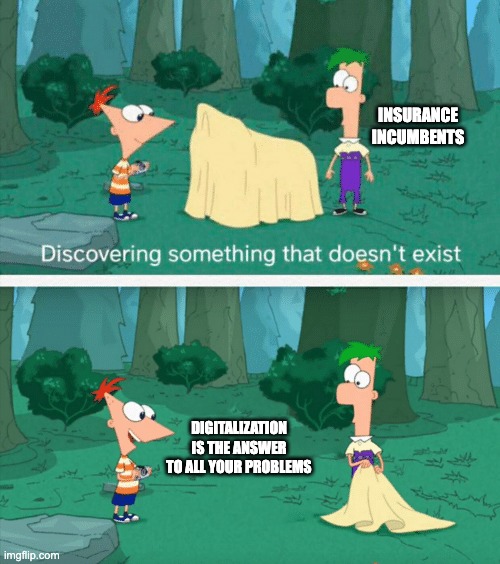 (6) Augmented Reality is the future
Hasbi Asyadiq, CEO of augmented reality company Assemblr, shares on the podcast the barriers in terms of driving adoption for AR technologies, especially in Indonesia.  
"So the misconceptions would be that AR is a gimmick. Second one is that the implementation of AR is still far away. And the third one is that AR is hard to create."
Assemblr's approach has been top down, working with big brands, industry movers, and institutions, to reach their customers and end-users. "The number one challenge is to bring this product to people so that they can understand the value, can understand the benefit, and shift their mindset that AR is nice to have to AR is a need. That it is not only gimmicky or nice to have, but it can help them save costs, save time and increase sales, et cetera. So we have to bring that mindset to the mass audience and we alone cannot do that. That's why I work with big enterprises and big companies. They can help us in terms of echoing the message from us, because they already have thousands of customers. So once the businesses adopt Assemblr, the technology is also being echoed to their user base or their customer.
So a lot of big companies trust us to work with them together including Apple, WWF, Google, Ducati, they see us as a leader of the AR industry. And that's the proof that for these four years we are running on the right path and moving forward, it will be even bigger and even stronger going forward."  
Listen to the full episode >>>
(7) Modern monetary theory does not apply to blockchain
Paul Schulte, a seasoned private equity researcher and thought leader in crypto and blockchain space, came on our podcast to talk about China's moves in the blockchain space and debunk preconceived notions about the implications of blockchain for industry and consumers. 
"Like I said, I think that people, they're applying modern monetary theory to bitcoin and saying, it's not a means of exchange, it's not a store of value. That is just such nonsense. The crypto world is a world of smart contracts and programmability. And this is the massive thing people miss about the blockchain rollout of BSN. It's not just for the digital coin of the central bank. It's not for crypto coins. It's for multiple uses. There are 15 different uses of BSN and it's going to cause the cost of doing business with China to collapse."
Listen to the full episode >>>
(8) Not just keyless but real-time and remote
Anthony Chow, CEO of smart access solutions company igloocompany, differentiates smart locks from digital locks, zero-ing in on what makes smart locks "smart" from a technology perspective. 
"The biggest misconception is that digital locks and smart locks are the same thing. Digital locks have been made popular by Korean TV dramas especially because of their widespread adoption in Korea and Japan, China. Those are the ones where you have the PIN code access, you have the finger fingerprint access. When you transition from digital access to smart access, you're bringing the digital credentials onto the cloud so that you can remotely grant access, monitor access, and revoke access as well. 
This is a very big difference where digital is still very local, on the door itself or the access points where smart access, you can now, not just grant access, without keys, go keyless, but you can also monitor and grant or revoke access remotely. And I think there is a big change from local to remote."
Listen to the full episode >>>
(9) SaaS must be scalable  
Daniel Hazman, CEO of last-mile, frontline operations SaaS company Nimbly, emphasizes a point that SaaS products must be scalable and repeatable, as opposed to having to customize the user experience for every single customer. 
"So with my previous startup, it was creating 15,000 highways for 15,000 people. For SaaS, what we're looking to do is basically create this main artery, this main highway for those 15,000 users, clients, or what have you. Of course, there are nuances in different industries like agriculture. We'll have certain nuances that may not be found in F&B, for example, but I would say over 90% of our features are actually the same. It's just that the use cases are different and how it's configured, it's slightly different. So that's where our customer success team comes in and helps to configure and for them to be able to implement it. But we're definitely not customizing every single product for every single client. We can't do that. That wouldn't be SaaS." 
Listen to the full episode >>>
(10) Exits will come and go 
Rajive Keshup, Southeast Asia investment director at global VC firm Cathay Innovation, shares his thoughts on the SPAC conversation that came into the spotlight over 2020 through early 2021 and how it squares into the larger picture of how exits will evolve in the region.  
"This SPAC conversation, if nothing else has at least allowed us to get those other indexes ready. So I feel like not two or three years from now, but five to ten years from now that will be a viable place to have credible listings. But then I think we'll go back into the slump after all of these SPACs announcements or de-listings or whatever that come as a result of it, where we don't have exits for a little while. And companies remain private a little bit longer. I think the good news is that there's enough private capital to sustain that for the next few years. I'm less concerned about exits now than I was two to three years ago." 
Listen to the full episode >>>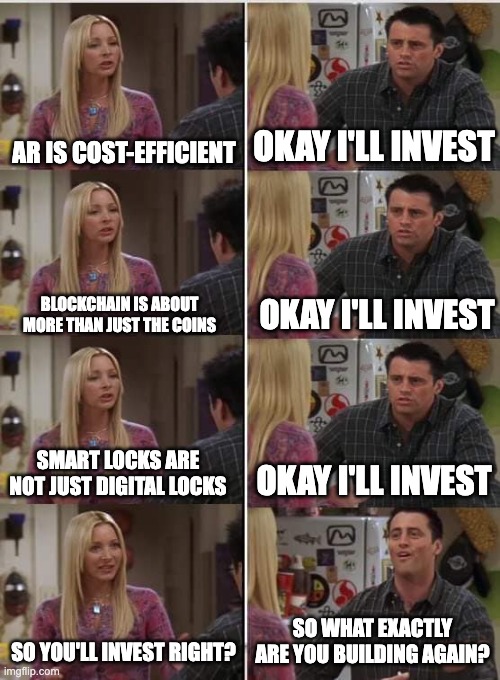 (11) Rural Indonesians have the money, but do they have access?
Garret Jeremy Koeswandi, VP of Finance and Operations at social commerce company Super, shares his view of the economic potential in rural Indonesia where Super bridges access to FMCG goods through their group buy model and hyperlocal supply chain.  
"[People in rural Indonesia] are poor — they're not." 
Listen to the full episode >>>
(12) Salespeople don't just need tools, they need the right culture
Abhijeet Vijayvergiya, CEO of salestech startup Nektar.ai, points out that while tools are evolving to enable more efficient and scalable sales processes, the value of having a positive culture within the sales team cannot be understated.   
"A lot of teams think that if you throw money at the tools, it will solve all your problems. Money can't solve all problems, right? Tools that you spend money on won't solve all the problems of the company. Investing in the right culture, in people, helping them with a positive mindset and mental health — I think these are very important aspects, especially for sales professionals, because they undergo a lot of stress in order to chase their quarters. It's important to create a positive culture, and then also have a very high-performance culture. So that generally is not taken that seriously compared to investment in tools." 
Listen to the full episode >>>
(13) There's no one AI to rule them all
Leading global business and marketing intelligence platform Appier CEO Chih-Han Yu shares that artificial intelligence (at least at this point) still needs to be specialized for specific tasks.  
"[That] AI can solve everything — they can cook for you, they can drive for you. [But] each task requires specialized AI."
Listen to the full episode >>>
(14) Founders don't have to have come from abroad
AI-driven verification technology startup Verihubs CEO Rick Firnando echoes Hendra Kwik's earlier "belief in the local founder" but approaches it from an education perspective. 
"Most people will say in terms of education, [Indonesia] is not as good as studying abroad, But Indonesia education is improving and there are a lot of founders from Indonesian universities, not to mention Hendra and myself. We're actually improving from the education [standpoint]." 
Listen to the full episode >>>
(15) Localizing mental health services is not just about translation
Theodoric Chew, CEO of Asia-first mental health company Intellect, shares how their efforts to localize mental health services at scale across Asia goes beyond providing their app in different languages. 
"A key part, as you just mentioned, is that we hyper-localize it, not just [by] translating the app, but making sure we answer the nuances of what each market struggles with…how people purchase, how people relate to problems, is what we've been doing when we work with companies at scale across the region itself…Because one thing that we have won in many ways against the big US companies and credit to them, they've done a great job building the whole industry and paved the way for players like us, to come in and do something that's hyper-localized to Asia…We get [our solutions] very much geared up for an individual in the local market with actual, live native professionals. That makes it very, very attuned to them."
Listen to the full episode >>>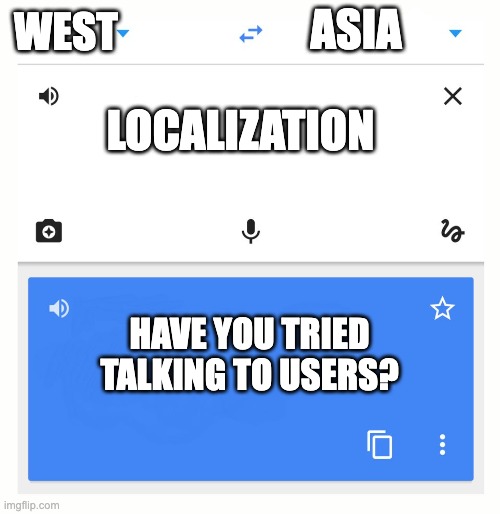 (16) Women's health is not a niche market
Women's healthcare platform Ease Healthcare founders Guadalupe Lazaro and Rio Hoe share misconceptions people often have about femhealth, and the common denominator: women's health market is a lot bigger than most people would put it!
Guada says, "That it's a "niche" space. The market size is actually half of the population! Women have a range of specific health needs at all points of their lives. So it's actually a lot larger than a lot of people think. But I think with what we were discussing earlier, like how FemHealth and FemTech are getting a bit more awareness, people will start to see the potential for it."
Rio adds, "That it is a women's issue – people (especially men), often overlook how much they can and should contribute to this space. Understanding their partner's needs and wants, and being informed about sexual and reproductive health matters contributes significantly to destigmatizing these topics, promoting more informed decision-making, and having productive conversations with their partner." 
Listen to the full episode >>>
(17) No one size fits all for Vietnam's 63 provinces 
Linh Dang Bao, CEO of K12 edtech platform Edmicro, with his prior experience driving edtech adoption for Intel Vietnam as well, shares one of the biggest challenges for K12 edtechs scaling across the country. 
"The K12 market in Vietnam is very much local. I mean, because we have a local curriculum, we have local textbooks, and people in 63 provinces who are [essentially] 63 smaller countries. And the people of Vietnam are quite choosy. They are quite hard to please. They want a product that's not too expensive, but they want the product to be strong in both features and contents."
Listen to the full episode >>>
(18) Logistics technology is not just about technology
Budi Handoko, COO and co-founder of Indonesia's largest tech-enabled logistics network Shipper, shares that technology has enabled them to scale their network in the span of four years, all this growth involved ironing out and optimizing on-the-ground operations as well. 
"[People] think logistics technology is purely just technology, but we have some operational involvement as well. It's not as simple as logistics technology." 
Listen to the full episode >>>
(19) Ecommerce brands win on the margins
JJ Chai, CEO of ecommerce aggregator Rainforest, debunks the perception that ecommerce brands have to stand out completely or step out of the box. More often than not, distinction is made on the margins. 
"Sometimes there's a lot of misconception around the fact that you need to have a crazily distinctive, different product. I don't think you actually need to reinvent the Dyson vacuum cleaner. You just need to be just slightly better. When I say slightly better I mean just in terms of quality, reliability, color, and that actually goes quite far and that's a good place to start. So I think just getting started on something that is marginally better gets you some way already in the e-commerce world. That's why it's interesting. And I think that in the startup world, you always talk about this idea of a 10x product, right? This is not true in the physical goods world. There's a lot of choices and you think about different segments [where] you can do something that makes sense for one specific thing."
Listen to the full episode >>>
(20) TAM is the Filipino, not the Philippines
Mark Sng, Vice President at Philippines-focused Gentree Fund, talks about thinking big as a Filipino founder. 
"If the Philippines isn't big enough, you don't need to just stay in the Philippines. There are OFWs all over the world; you can sell to them. You see great companies…trying to do that, really trying to take advantage…of their products in the US. I think the great founders here are guys that [know the answer to] — "If the market that you're targeting here has only a serviceable obtainable market of 50 million. What do you do?" — You need to kind of have that view towards a more global approach. "It's not big enough for me [to be] in one market. I think three. I think five. How do I enter the market easily that way?""
Listen to the full episode >>>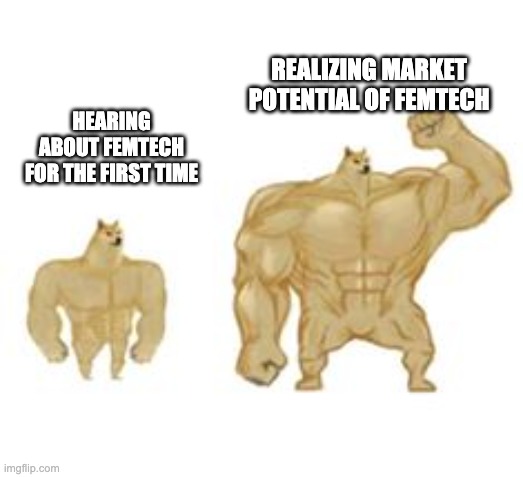 (21) Indonesian students are highly motivated, but do they have the tools?
Syarif Rousyan Fikri, CEO of Indonesian K12 edtech and leading Grade 12 test prep platform Pahamify, shares that Indonesian students have it already within them to succeed — they just need the right guides and tools. 
"People think that Indonesian students are not motivated to learn. Indonesian students are highly motivated but simply don't know yet how to build their learning habit."
Listen to the full episode >>>
(22) Tech due diligence is still important even without tech
Mohammed Alabsi, angel investor and alumni of Insignia Ventures Academy Cohort 1, shares his thoughts on tech due diligence and why it's still important to have clarity around it as an investor even when the startup's technology capabilities are not yet mature or even developed. 
"There is an assumption that tech DD is not very important for very early stage startups. And although there is some truth to that, in a sense that very early stage startups that you could think about, pre-seed or seed, might not have a lot of tech and therefore the possible risks from a technology standpoint might be somewhat limited, the technology can still reveal some of the possible challenges in terms of personnel, tech strategy, et cetera, that may not be problems now, or that might not be substantial risks now, but they could grow to become substantial as [the startup] grows. So it's definitely understanding the potential challenges and potential risks early on because it helps you as an investor work with the startups to help them address and mitigate those challenges."
Listen to the full episode >>>
(23) People still prefer lawyers
Chang Zi Qian, CEO of legaltech startup Intelllex, the company behind finreg.sg, shares his thoughts on the impact of legal techs on the law profession. 
"A lot of people think that legal and regulatory tech replaces the lawyer, but it actually doesn't. People will still feel safer to have a lawyer to sign off."
And so in Intelllex's latest initiative, finreg.sg, a legal knowledge platform for fintechs and fund managers, the company worked with a lot of lawyers to strengthen their thought leadership and reach to potential client leads. 
Listen to the full episode >>>
(24) Great markets trump great teams
Andy Hwang, angel investor and alumni of Insignia Ventures Academy Cohort 1, shares his thoughts on one of the most common questions when it comes to startup investing: which comes first, market or team? 
"Even at the early stage, one of the mistakes that I've made is to think at times about the team and the founders before the market. But I really do think now it is about needing to find the [right] market because, if you've got the right market, but a founder or a team that's not great, they can grow into a good or a great team. That team can still win, versus, I rarely see cases of good teams in bad markets that win. Ultimately what happens oftentimes is the team does okay. And then they might have a small exit or the company will fail, but then you'll bet on that same team for the next idea or the third idea."
Listen to the full episode >>>
(25) Consumer need more financial services, but there is a gap in personal capital
Rafi Putra Arriyan, CEO of Indonesian fintech Flip, talks about the future of consumer finance in Indonesia and his own realizations when it comes to the pain points of the market and anticipating the capability of consumers to pay for these services by being an early mover.  
"When we talk about finance, payment is only the bottom of the pyramid. There will be investing, lending, insurance, and others on top of that. And for sure, as a financial product, we wanted to help our users to fulfill the pyramid of better financial wellbeing…After I tried to learn more, actually they have a need for this, they need insurance, they need investment, but they have a gap in terms of capital. They do not have that much capital to be reserved for this financial activity…And we, as the company that strives to be the solution for this segment of users, we need to invest more right now, so hopefully when the market comes already, they already have lots of good choices when they are ready to do some investment, make some insurance decisions or more."
Listen to the full episode >>>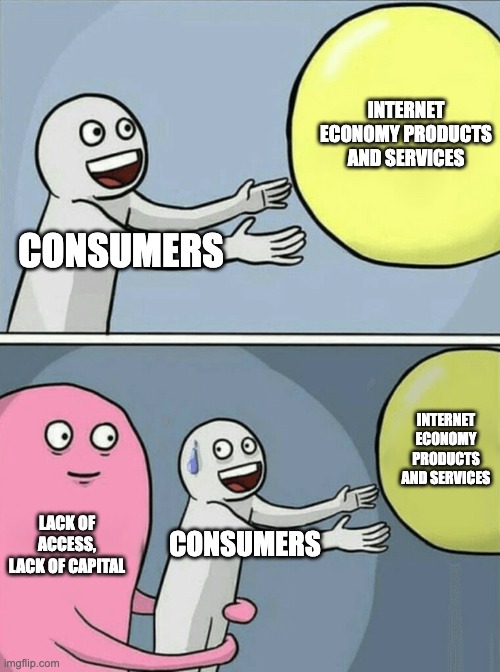 Paulo Joquiño is a writer and content producer for tech companies, and co-author of the book Navigating ASEANnovation. He is currently Editor of Insignia Business Review, the official publication of Insignia Ventures Partners, and senior content strategist for the venture capital firm, where he started right after graduation. As a university student, he took up multiple work opportunities in content and marketing for startups in Asia. These included interning as an associate at G3 Partners, a Seoul-based marketing agency for tech startups, running tech community engagements at coworking space and business community, ASPACE Philippines, and interning at workspace marketplace FlySpaces. He graduated with a BS Management Engineering at Ateneo de Manila University in 2019.
***