Highlights
Insignia Ventures raises US$516 million in heavily oversubscribed first and final close for its 3rd venture fund; this includes US$388 million for the main fund IVPF III, US$28 million for an Entrepreneurs' pool that invests alongside the main fund and US$100 million for Annex Fund I. This latest close comes as the firm celebrates its five year anniversary of "building great companies."
In spite of global inflation posing severe headwinds for tech markets across the board, Insignia Ventures views this as a "golden hour" for digital economy market leaders and makers to emerge, doubling down on its long-term commitment to propelling Southeast Asia's digital economy into the future.
With this latest fundraise, Insignia Ventures aims to continue this pursuit of unstoppable founders building great companies, seeing opportunities in building out the end-to-end tech stack of various industries and activities as digitalization takes over more aspects of living and business.
Join this accompanying call with Yinglan Tan on the On Call with Insignia podcast on how Insignia thinks about the long-term prospects of Southeast Asia innovation, a framework for finding market leaders and creators, and catalyzing innovation in the region.
SINGAPORE, 1 August, 2022 — Insignia Ventures Partners announced today the close of its latest funds worth US$516 million, bringing the firm's total funds to more than US$800 million or S$1 billion. This includes US$388 million for the main fund IVPF III, US$28 million for an Entrepreneurs' pool that invests alongside the main fund and Annex Fund I at US$100 million. These funds will focus on early-stage technology investments in Southeast Asia and comes as the firm celebrates five years of "building great companies."
Like the prior funds raised by the Southeast Asia-focused early-stage technology venture capital firm, Fund III was oversubscribed and reached its hard cap for limited partner commitments. Investors in the new fund span premier institutional investors including sovereign wealth funds, foundations, university endowments, and renowned family offices from Asia, Europe, and North America.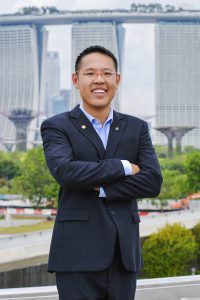 "We could have raised a much higher amount but we have learned that smaller, tighter funds do better," Founding Managing Partner Yinglan Tan says, noting that when they were raising their first US$120 million fund, limited partners were initially skeptical of whether Southeast Asia was sufficiently large and addressable.
And so for Insignia Ventures, this has meant a continued focus on the quality of its investments – all the more important in the current environment. "We see a once-in-a-decade opportunity to capture outlier returns, as the winners become very obvious when the tide goes out," he adds.
"At the same time, winners cannot just be defined by valuations and scale but are ultimately companies with sustainable unit economics and concrete value creation. There is a fine balance between speed and endurance that defines our search for outlier returns."
Since 2017, Insignia Ventures has backed unicorns like the Southeast Asia auto retail platform Carro, Indonesian digital investment platform Ajaib, AI for business intelligence company Appier which listed in Japan last year, and Indonesian tech juggernaut GoTo which listed in Indonesia this year; category leaders like the pioneering rural Indonesian fintech Payfazz (now Fazz Financial), the Indonesian commerce enabler Shipper, and the Philippines' first fully digital bank Tonik; and fast-emerging pioneers like the Asia-first mental health tech company Intellect, conversational AI market leader WIZ.AI, and the open banking platform leading Southeast Asia's open banking adoption Brankas.
Five Years of Building Great Companies is Just the Beginning
Riding the rising wave of investment activity in the region with a maiden fund of US$120 million, the early-stage venture capital firm has since been leaving its insignia on the region's rapidly evolving tech markets with Insignia Ventures being the first institutional investor in a vast majority of its backings. Then in 2019, the firm announced the close of Fund II at US$200 million.
Over these past five years, Insignia Ventures' approach has been defined by backing unstoppable founders building market leaders or makers making an outsized impact on the way millions of people across Southeast Asia and beyond live and grow businesses.
To date, the firm's enterprise value is over US$46 billion on US$304.9 million of invested capital, with a loss ratio of less than 2%. Their portfolio companies have also attracted US$7.7 billion in follow-on funding. And even with this progress and performance, Yinglan sees this as just the tip of iceberg when it comes how much more tech market creation can come out of the region.
We list down seven market drivers that are shaping this "golden hour of opportunity" for us to invest in the future of Southeast Asia
"We are proud of the impact our portfolio companies have created and proud to have been partnered with them since their early days, going through the trenches of growth with them and witnessing firsthand how they have shaped Southeast Asia's digital economy," Yinglan says, "But this is still the beginning for us; it is still the early days of digitalization in the region. We believe there are many more opportunities for such companies to emerge in Southeast Asia." 
Investing in Next Decade Sunrise Sectors like Web3
Among these opportunities, the firm aims to be more aggressive on "next-decade sunrise sectors" in the region like web3, climate tech, healthcare and agriculture. "The impact made by the biggest companies out of Southeast Asia in the past decade will be surface-level compared to the impact market makers of the next decade will be making. There is understated but critical alignment between the solutions coming out of these areas and long-standing problems in the region from end-to-end food sustainability to trust with institutions," Yinglan says about investing in these sunrise sectors.
Check out some of the trends we are following based on what our portfolio founders are already building
"The solutions to these problems cannot be solved by technology startups alone and these sectors themselves may still be early, but the right founders matched to the right problems can move the needle, and that is precisely why we cannot waste a minute in this "golden hour" to back them."
Are you building for next decade impact in Southeast Asia or looking for problems to address? Reach out here.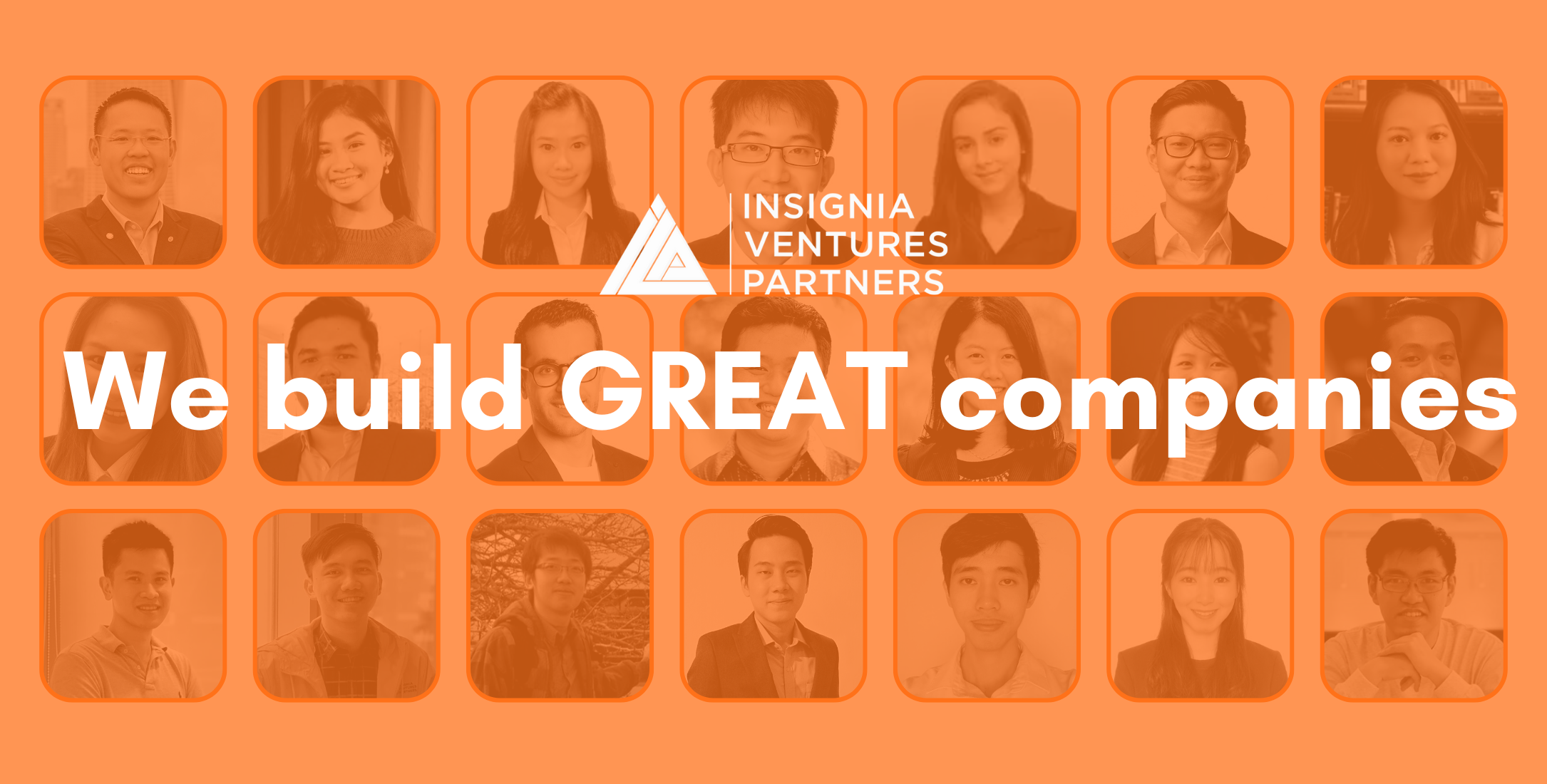 Looking to join us in building great companies coming out of Southeast Asia? View open roles here.
About Insignia Ventures Partners
Insignia Ventures Partners is an early-stage technology venture capital firm partnering with unstoppable founders to build great companies in Southeast Asia. Portfolio companies include Carro, Ajaib, Shipper, Tonik, Flip, Fazz Financial, Super, Goto (IDX: GOTO), Appier (TSE: 4180) and many other technology market leaders. We partner early with founders and support them from seed through growth stage as their companies create meaningful impact for millions of people in Southeast Asia and beyond. Our team of investment and operating professionals bring together decades of experience and proprietary networks to equip our founders with the tools they need for growth. Insignia Ventures Partners manages capital from premier institutional investors including sovereign wealth funds, foundations, university endowments and renowned family offices from Asia, Europe and North America.
Insignia Ventures Partners is the recipient of "Deal of the Year (Small Cap / VC)" for Ajaib (2021) by AVCJ, "Investor of the Year" (2019) from New Entrepreneurs Foundation, and two back-to-back "VC Deal of Year" awards for Payfazz (2019) and Carro (2018) from the Singapore Venture Capital and Private Equity Association .
Learn more on our website and Insignia Business Review. Follow us on LinkedIn, Instagram, and Twitter.
***