Key Takeaways
More than providing an edge in education, edtech startups in Southeast Asia have the opportunity to enable education systems with technology at the granular level, deepening student engagement. 
Given the traditional nature of education systems, winning in the edtech space in Southeast Asia is all about building a personalized learning platform catered to each student — microschools, in short. This involves creating a brand of trust, scaling through personalization, and developing a learning experience on the platform. 
The model that will truly reshape the region's education landscape is one that can consistently develop a resilient and future-proof workforce.
It's 5 pm in a high school in Hanoi. Parents crowd around the school gate, waiting for their children to come out. They aren't going home though. For many Vietnamese kids, 5 pm means after-hour classes. There's no time to grab dinner — their parents already brought snacks to power them through another 3 or 4 hours of study. When their day ends, they'll finally get some sleep, wake up, and repeat. All in the hopes of landing a spot in a prestigious university in Vietnam or even abroad.
These classes that parents go to extra lengths to for their kids have become part and parcel of a culture that takes pride in education and espouses the onus to spend the extra dong for it. This culture plays hand-in-hand with an education system catching up with workforce globalization. Accessibility has become a luxury when it comes to the intense and often slanted competition for career opportunities.
Edtech unicorns creating an edge
The asymmetry between career opportunities and formal education, and the lengths parents go to close this gap is not a phenomenon limited to Vietnam. 80% of Asian parents are willing to pay extra to send their children for private tuition. 
Gaps across the global education landscape combined with increasing access to digital solutions have created the space for technology startups to step in and reach a massive number of students and parents looking to gain an edge in education, amounting to a $260B opportunity in the Asia Pacific region alone. 
In India, Byju Raveendran capitalized on his popularity and brand to transform a stream of content into the most valuable edtech company in the world at $5.4B. This brand and content-driven approach stands in contrast to edtech unicorns in China, where services are tied to specific needs of students. 
Cross-border teaching services in China led by VIPKid and DaDa offer one-on-one classes with specialized teachers for a premium. Then there are the more AI-driven assisted learning tools like Zuoyebang, where students can cross-check solutions to their homework.
Across the Pacific, most edtech unicorns focus on upskilling through modularized courses on topics that can't be easily accessed through formal education, with the likes of Udemy and Udacity.  
Edtech in Southeast Asia is all about going granular
Even as investments in edtech globally have increased from $316B to $1T in the last five years, the opportunities in Southeast Asia are less about supplementing formal education and creating an edge as they are about lightening the burden on education systems. Except for those in Singapore, many institutions across the region are weighed down by infrastructure gaps, manpower deficiencies, and outdated curricula vis-à-vis increasing costs. 
Instead of the disintermediation of teachers and traditional learning institutions with alternative platforms, the narrative for edtech startups in Southeast Asia is collaboration down to the granular level. Online solutions will be enablers for teachers, now armed with data and new forms of content delivery, to be more effective mentors for each of their students. 
Simply having a platform however will not be enough. Given the traditional nature of education systems that has long focused on en masse service delivery, winning in the edtech space in Southeast Asia is all about building a learning platform catered to each individual student — micro-schools, in short. This involves creating a brand of trust, scaling through personalization, and developing learning experiences on the platform — three approaches to growth which happen not in sequence, but work as components in a well-oiled micro-school. 
1. Building a brand of trust is a must.
As Byju's model has proven, a trusted brand lays the foundation to scale across demographics and backgrounds. And the key to a trusted brand is winning over parents, many of whom would rather have their children go to after-school centers than use mobile applications for learning. Setting up such centers would slow down growth. However, simply limiting engagement online in the beginning, while more efficient to setup and deploy, will also eventually hit a tough ceiling to crack as it becomes more difficult to acquire customers, who are usually, in this case, parents or institutions.  
A model to address this tradeoff is a hybrid of offline and online distribution. Offline presence, usually via a study center, will secure loyal customers, and make it easier for them to adopt online tools. When won over, these parents also become evangelists. This hybrid distribution model brings down customer acquisition cost over time. Eventually the goal is to depart from the offline channels and maximize online engagements based on the brand that has been built. Needless to say, the content and delivery have to be effective.
2. Scale through personalization.
Personalization builds stickiness. With adaptive technologies like AI and ML, edtech companies can design programs that learn with the user. This is where tech startups have a leg up in terms of distribution. It's no longer about simply getting the best content and translating it into local languages or importing teachers from top institutions. 
The best content can be broken down, repackaged, and distributed using pathways, both offline and online. This gives each individual student their own micro-school that caters to their specific learning needs and aspirations. These personalized feedback loops set an initial moat against more traditional edtech companies, and reduce customer acquisition costs over time. 
One approach to personalized distribution is constructivist learning theory, which according to Jerome Bruner (1966) is the active process of forming new ideas based on past knowledge and experiences. For example, creating a feedback loop where the learning of a student is then used by the AI to determine what content a teacher should deliver next would create tighter engagements. 
3. Turn the education platform into a venue for personal development.
Along with the depth provided by personalization, growth also involves breadth of service expansion. Data collected on a macroscale provides insights on what new courses to prepare, better ways of delivering content, and potentially new user bases or age groups. 
This is where the narrative of collaboration truly bears fruit. If depth creates stickiness for individual users, breadth creates stickiness for larger groups of people and institutions. This sets a specific moat against purely AI-driven edtech companies, and turns the micro-school into an engine for growth. 
When it comes to the value-add for students, more breadth sets up progression for the learning experience, beyond supplementary content and learning engagements. This extends to developing better accessibility to career opportunities, from preparing for college interviews to connecting students to competitions and summits for exposure. 
Investing in education means investing in talent
For parents and their children, an education is never about itself. There are aspirations behind every 5 pm after-hours class, behind the effort parents make to secure such opportunities, and behind the hours the students put in. The opportunity for tech startups is to make these efforts and hours clocked in worth it, by bridging the gap to learning opportunities, whether it be to learn a new skill or apply to a university that best fits the student. 
Investing in the edtech space in Southeast Asia means investing into the local talent and the next generation of leaders who will influence and shape the region. The model that will truly reshape the region's education landscape is one that can consistently develop a future-proof workforce.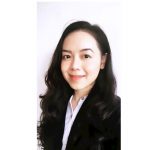 Linh Nguyen is a Senior Investment Analyst at Insignia Ventures Partners. Prior to Insignia she worked in Analytics and Sales in Bloomberg and was a Global Market Analyst at Citi. She focuses on Vietnam, healthtech, and edtech companies.
***