Highlights
Healthtech as a venture-backed space is underrated. Transformation in healthtech is more ready and closer to digital transformation than it looks. 

Vietnam healthtech will generally follow the evolution of global digital healthcare evolution. 

The successful startup would require a special hyper-localized model built on transparency and trust via an educating, entertaining and engaging approach.
Observation #1: Healthtech as a venture-backed space is underrated. Transformation in healthtech is more ready and closer to digital transformation than it looks. 
The Southeast Asia healthcare system bears lower accessibility and quality compared to US and China systems. Public hospitals are undersupplied with the number of doctors per 1,000 people ranging from 0.4 to 1.3 (compared 2.6 and 2.4 in the USA and China, respectively). Patients in rural cities have to travel 2 to 3 days to get to public hospitals and the typical 50 to 100 minutes for a 5-minute appointment with the doctors. 
Patients tend to shy away from going to offline clinics or hospitals due to the unpleasant experience and long wait. Hence, in Southeast Asia's healthtech space, the incumbents (i.e. traditional hospitals and clinics) are only valuable to patients when it comes to critical treatment or surgeons. In non-critical treatment and surgeries, accessibility to doctors is more critical compared to the presence of an offline clinic or hospital.  
Compared to developed countries in the region, developing countries' out-of-pocket (OOP) expenses as a percentage of healthcare expenditure are significantly high according to the WHO: 31.2% in Singapore versus 44.5% in Vietnam, 37.5% in Indonesia, and 53.9% in the Philippines. Patients also opt to self-diagnose and self-medicate due to the inaccessibility of the healthcare system. 
In Vietnam, patients are already heavily reliant on the internet either in the form of Google or in the form of social medical communities like Facebook or Zalo to discover information for self-diagnosis. At the same time, the pandemic has once again played its role as "Chief Digital Transformation" in healthcare, accelerating digital adoption significantly in the past 12 months. With this combination of preexisting and new behaviors, the adoption of digital distribution in healthcare will actually require much less market education on user behaviors. 
Patients have also relied on a second-opinion/key-opinion-leader (KOL) approach to self-medicate after self-diagnosing with online information. The second-opinion source could be other internet users, friends of the family or acquaintances who happen to work in healthcare. 80% of Vietnamese customers buy drugs without an official prescription, but via the recommendation from offline pharmacists' or acquaintances. This behavior persists even if retail medicine has been priced at 5x to 7x higher than hospital price, and the product itself has unclear origins due to the complexity of Vietnam's distribution system. 
From a patient journey's perspective, digital adoption has already happened at the "information discovery" stage in SEA. 
This opens up the floor for the following questions: 
How can we accelerate the digital adoption of information discovery? 

How can we leverage it to digitize the rest of the majority of stages of a patient's journey?

What model would be the most effective to solve the inaccessibility to doctors and to trustworthy sources of healthcare consumables?
Observation #2: Vietnam healthtech will generally follow the evolution of global digital healthcare evolution. 
As usual, we will begin our search for those answers by looking beyond Southeast Asia.
China's healthtech evolution began with companies in the space solving the information discovery stage. For example, DXY in China (raised US$ 500M series E from Trustbridge Partners in 2020 with early backers including Hillhouse Capital and Tencent) started out as a knowledge-sharing platform for doctors. The platform took off when the company added a consumer-facing aspect by bringing wellness advice from trustworthy doctors via an online healthcare community for Chinese consumers and via direct access to doctors. 
The site has attracted about 130 million consumers and 50,000 doctors who have provided consultations as of today. DXY chooses advertisement with global pharmaceuticals to be its main revenue source but the power of the platform comes from the trust of end-consumers. The logic applies in the case of WebMD in the US. 
Once the industry has evolved beyond focusing on information discovery, end-users would begin adopting digital healthcare services of primary care and specialist care. An example is PingAn Good Doctor that provides relevant entry points of essential and convenient teleconsulting service with well-known doctors, the majority coming from Grade 3A hospitals (Refer to this McKinsey & Co. report on hospital structure in China). 
GoodDoctor expanded its service line, becoming a one-stop-shop for multiple healthcare services and products including health mall — its main revenue driver, thanks to demand for nutrition, supplement & wellness products, Chineses & Western medicine, medical devices —  consumer healthcare services like dental, beauty, and gene testing, and insurance leveraging from PingAn Insurance. 
What's notable about GoodDoctor's approach is that it went beyond information discovery, establishing itself as its top-of-mind brand offering accessibility to trustworthy doctors, good quality and diverse array of healthcare products, and then building an ecosystem with other stakeholders in China's healthcare industry. 
After building a general practice-focused booking management platform with teleconsultation and drugs delivery, WeDoctor in China integrated with offline hospitals and clinics to build a fully digitally-enabled ecosystem that also catered to specialist care, with 1.7k hospitals & clinics, 220k doctors and 15k pharmacies in the network. WeDoctor's O2O integration strategy with IoT devices for constant remote patient monitoring also helped to retain users on its platform. 
Observation #3: Although it follows the global evolution, a successful healthtech in Vietnam would need a hyperlocalization approach to leapfrog 
We've observed that the Vietnam healthtech scene follows the general trends of global digital healthcare evolution. First, the transformation starts with addressing the information discovery stage followed by solving for the accessibility to trustworthy doctors' consultation and good quality yet affordable healthcare consumables. 
Only after establishing the brand equity that the business can expand into multiple adjacent products and services (i.e. insurance, health testing, on-demand doctors and nursing services). Finally, the model evolves into an ecosystem of O2O integration with public & private healthcare providers, corporates, family and insurers. 
Although the timing is ripe and the values of the model are similar to successful ones globally, the clown/copycat approach would not work in Southeast Asia (no surprise there!) and instead, require creativity and hyper localization. 
In the Vietnam market where 73.7% of the total population use social media and more than 50% of them spend about 6 hours per day on Facebook, there is an opportunity to address information inefficiencies from these social media channels as low-hanging fruit. Information discovery should also be addressed in an interactive and edutainment approach (compared to traditional FAQ long reading or a Wikipedia portal like WebMD). At the same time, the audience should also feel a sense of engagement and trust in the source of information. After all, humans are still an essential "care" element in healthcare. 
Medici Vietnam is set to address all the pain points we covered in this article with this creative and hyperlocal approach. The company has managed to build a portfolio of over 100 in-house and partner doctors who are well-known for their expertise while also passionate about educating patients and engaging patients in a digital world. The team understands healthcare and understands even more on how to build trust and engage with their patients, bringing together over 1M community members, tallying up 10k consultations per month and registering 100% QoQ growth on their platform. 
Moreover, Medici has managed to expand their platform to address rising demand of patients and built an ecosystem with top corporates (Shopee, AirPay, VNPay, Teko, Misa, Dai Viet Group), insurance providers (FWD, Bao Viet Life Insurance) and leading private hospitals in Vietnam. 
We saw how Medici started out with information discovery that is uniquely catered to Vietnam consumer, entertaining and educational all at the same time. This engaging approach to information discovery catalyzed their growth and enabled them to go straight into both adjacent sectors (e.g. securing an insurance broker license) and creating a strong O2O ecosystem. And this approach has only been possible because of the deep localization advantage they've built through the values we just discussed. 
And at Insignia we believe: this is just the beginning for Medici's journey in transforming healthcare in Vietnam.
To learn more about Medici or if you're building a great healthtech company, you can reach me on Linkedin.
Sources
2020 Spire Research and Consulting Pte Ltd, "White paper_Healthcare Industry of Vietnam"

2020 KPMG, "Digital health Vietnam 2020"

2010  McKinsey, "China Healthcare Reforms"

VNPCA, BMI report 

WHO

Insignia Ventures Partners internal research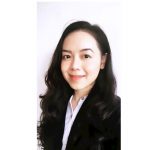 Linh Nguyen is a Senior Investment Analyst at Insignia Ventures Partners. Prior to Insignia she worked in Analytics and Sales in Bloomberg and was a Global Market Analyst at Citi. She focuses on Vietnam, healthtech, and edtech companies.
***