Since the beginning of the COVID-19 epidemic, our region's entrepreneurial ecosystem has written, podcasted, and Zoom-ed, about the economic and social consequences of the health epidemic and the measures that founders are implementing to survive these challenging times. We, at Insignia Venture Partners, have contributed our fair share here, here, and here. 
Looking back, the major health and economic crises in recent history have sparked a tremendous degree of innovation that endured long after these difficult episodes. Google and Salesforce were built over the dotcom crash, Instagram and Uber were built during the global financial crisis. 
This crisis is no different in that regard. In this piece, I examine the silver linings of innovation — specifically, how recent cultural and technological shifts we are witnessing will shape the kind of product innovation that will come out of this crisis:

distributed workforce
greater attention paid to healthcare systems
online education as integral part of K-12 education systems
Building for better culture and corporate systems
For the founders I have been in touch with, weathering the crisis has been a two-pronged challenge: economic and cultural. Much has already been written about conserving cash flows, questioning sales forecasts and operational spending, freezing headcount, and brainstorming fundraising strategies, but adapting company culture to the crisis has also been an equally important challenge.
Leading by example has been the name of the game for most. Founders and top managers have been the first to cut (to zero, for some) their salaries and defer bonus payments to streamline costs. They have assisted employees to transition towards a full WFH environment, helped cover costs of the transition, and changed their processes accordingly. A special shout-out here to our Jakarta-based portfolio company Asani, whose tech equipment leasing business – i.e. leasing out laptops to employees who cannot access their workstations anymore – is booming. Beyond equipment and processes needed to transition to WFH, businesses have also been working to increase confidence among employees given the physical distance.
Building a digital-first culture needs different types of communication and workflow modes. While we all have had to jump on (too) many Zoom calls, I see founders building platforms for specific verticals or specific use cases that require new and better workflows.
"Social distancing"-proof solutions are also being built for times ahead, integrating the needs of particular verticals/industries and workflows into collaboration solutions for both internal and external purposes. We will see increasing needs for products that enable the monitoring of assets and people remotely within operations stacks that are increasingly distributed. Solutions that enable businesses to manage horizontally (e.g. cross-teams) and vertical (e.g. field workforce optimisation) digitally will be in tremendous need going forward.
Building for better healthcare systems
This crisis is first and foremost a health one. This reflects in the quickened adoption of telemedicine platforms around the globe and particularly in Southeast Asia. In countries like Vietnam and Indonesia, local healthcare platforms have benefited from lockdown measures and saw a surge in usage. While this is a direct consequence of the anxiety the public has about health, it also questions our views on the healthcare sector as a whole, as the WHO warns that this is one of many similar challenges to be expected in the future. 
We see founders innovating to improve overwhelmed healthcare systems along the patient journey. The targets are better prevention, access, diagnostics, and treatment. If early business models in the space were online-first, new product innovations will take an offline-first or O2O approach. These innovations embed technology into re-imagined points-of-care for patients and healthcare professionals. 
We see an unbundling of the primary care sector along conditions (chronic care, complex conditions, urgent care, prevention, etc.) and audience (general public, women's health, low-income, etc.) lines. 
We also see a glaring need for solutions that enable fast and reliable diagnostic throughput for acute and chronic diseases. Health systems have had to absorb enormous supply shocks and it is likely that governments and corporations around the world will take better measures to avoid this going forward.
Building for better education systems
At Insignia, we have always been a big proponent of edtech and have supported EdMicro, Tenopy, and Pahamify in their quests to revolutionize their country's education system. We have, like many, expected the current surge in edtech usage, and most edtech platforms should benefit from the current crisis. Yet, with the support of local governments, we also see a unique window for edtech players to go beyond their "support" roles and instead form an integral part of the K-12 education systems they target.
For edtech players to be successful in that mission and as online content and delivery methods become increasingly commoditized, new and existing players will need to focus on differentiated ways to improve: 
the attainment rate of their students, i.e. how much has a student improved in any given  subject by using the platform and measuring the speed of their progress

the completion rate of their students, i.e. how many students in a particular cohort have completed their courses within the timeframe allocated

their ability to certify the attainment by delivering their own diploma and/or tying up with institutions that can
Online edtech has always suffered from comparison to its offline peers on these three dimensions. An "online degree" is still frowned upon in most parts of the World despite years of innovation and billions of dollars invested — this has to change! 
Online education will increasingly be the method of choice and players in that vertical need to stand shoulder-to-shoulder with their offline counterparts. We expect new models to emerge centered around strong student engagement. For instance, community-based learning to encourage cross-learning is a potential area of innovation and a stronger way to retain students. 
As parents and students alike discover the benefits of online education, they'll choose to adopt it much sooner. Better attainment rates can only be achieved by decoupling the need to cram for an important exam (as most platforms currently are being used to prepare for exams that are 6 to 12 months away) and the learning journey that each student takes from pre-K to higher education.
Looking at the sub-category of adult learning, we also do believe in an increasing need for effective remote training and monitoring. Offline "bootcamp"-like models and online corporate training have helped professionals re-train, but the former suffers from the lack of scalability, and the latter is burdened by similar ailments to their K-12 focused peers.
***
We want to talk to founders coming up with novel solutions to tackle the most difficult issues we are currently facing. For us, as technology investors, this is one of the silver linings of this crisis. Companies that will be built during this crisis will start with the greatest competitive advantage one can hope for: resilience in the face of adversity.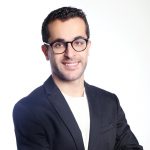 Samir Chaibi is a seasoned investment professional whose experience ranges from investment banking to venture capital. He has served as board director on numerous startups across the globe and has also been a founder himself. He now focuses on finding the next big thing in fintech and SaaS in Southeast Asia.
Hit him up for a chat at samir@insignia.vc if you are a founder building a fintech, proptech, or SaaS startup in Southeast Asia!
***