In the beginning, there were…
Buying a piece of real estate has been, for generations, the pinnacle of one's wealth formation journey. The property we buy to live in is often the most valuable asset we end up owning. That act of purchasing is also one of the most time-consuming, convoluted, and expensive purchases one would ever make. And the situation is not different (and probably worse in most cases) if you are in Southeast Asia.
Proptech has taken the same approach to value chain digitalization as other industries. It started by solving for discovery, taking its own slice of Craigslist, OLX, or [insert relevant C2C listing platform from your country] and building verticalized marketplaces at scale. In the US, Zillow started in 2006 with that mission to make discovering the next property easier. In Southeast Asia, we saw the market being dominated by PropertyGuru and 99.co. Both have expanded across multiple geographies and, in the case of PropertyGuru, captured the residential and commercial markets for both primary and secondary market listings. 
So once you found the property of your dreams or made the decision to sell your property and listed it (or hired an agent to do so) that's where the real fun (read: nightmare) begins and that's where new proptech players are emerging.
Down the transaction rabbit hole
Once the discovery aspect is solved for, the core brokerage (the act of buying) can be conducted via an offline broker, with each market having specific issues around buyer/seller representation, co-brokerage, fees, and process to completion that proptech startups are addressing.
One noteworthy issue is the need to manage mortgage applications for buyers. In the West, platforms like Blend and Better provide mortgage solutions either to the buyers directly or to mortgage issuers. At their core, they simplify the mortgage experience for the buyers, which can last up to 45 days in the US and 60 in Continental Europe, taking the whole process online and pre-approving hopeful homeowners in a matter of minutes.
Other proptech startups have gone down the offline brokerage enablement rabbit hole by providing a set of tools for agents to manage leads, schedule and conduct visits, receive and execute on their clients' offers, and track transactions to completion. Virtualizing the in-person aspects of the transaction has also been a core focus of some proptech startups especially in times of COVID19. Matterport, a US-based startup, offers 3D-based virtual tours and we have seen a few startups in the region replicating the model with property developers also adopting such platforms.
For emerging markets, we have seen the emergence of online brokerage companies (ibrokerage for short) on a mission to support both buyers and sellers through the entire transaction process.
At Insignia, we are proud to have backed both Propzy in Vietnam and PinHome in Indonesia which are out to become the top ibrokerage contenders in their respective countries. They have adopted different approaches to solving the same problem. Propzy adopted a model similar to the one we see with LianJia in China, with a network of offline centers bringing buyers and sellers together physically (and now virtually) to close their transactions there and then. PinHome is leveraging a network of tech-enabled agents instead to facilitate transactions.
Building the next proptech models on the shoulders of giants (and data!)
If you have been on the sell-side of a real estate transaction, you know that it takes patience and commitment to see the process through. Enter ibuyers!
iBuyers such as OpenDoor, which recently made the news for its upcoming SPAC listing (the investor presentation is a great peak into OpenDoor's business model) have also rebuilt the entire transaction process around a simple principle: a guaranteed and immediate offer with a fully digitalized process and a fast and flexible closing process. 
These startups were born on the shoulders of giants, namely the ibrokerage businesses that existed before them, the listing marketplaces that provided them with the necessary data to price a home in a matter of seconds (Zestimate by Zillow is the best example in the US), and debt markets that enabled them to purchase real estate assets at scale.
Startups such as Propzy and Pinhome are now collecting a trove of proprietary valuation and location data on which they will be building the first real estate valuation engines for Vietnam and Indonesia. In fact, PinHome has just launched its very own, PinValue, providing accurate valuation for properties across the Greater Jakarta region and looking to scale countrywide.
Read more about Indonesia's property sector from Pinhome's Supply Growth and Strategy Lead Kevin Peterson >>>
Unlocking access and liquidity
For most retail real estate buyers, the actual transaction process starts a few years before the actual purchase. Buyers generally save to build up a downpayment which varies anywhere from 15% to 35% depending on the country and the type of property targeted. A new breed of startups that emerged recently is fast-tracking the process by enabling rent-to-own transactions.
Startups such as Divvy Homes, ZeroDown in the US as well as HomeBase in Vietnam allow buyers to rent a property, build up equity or save for down-payment, and purchase it outright after a few years in cash or by applying to a mortgage. The business model is tied to the capital appreciation of the property between the time the buyer moves in and the time said buyer is ready to purchase the property.
Now, as we mentioned, the property we buy is often the most valuable asset we end up owning. Now, what if you would like to monetize that value without having to liquidate your property. Startups like Figure and Point in the US enable you to unlock part of your property value immediately. Property owners receive an immediate cash payment and agree to share future upside if/when the property is sold with the ability to buy back the equity portion sold to the startups at any point in time. In an "asset-rich and cash-poor" market like Singapore, these models provide strong alternatives to home equity lines of credit and reverse mortgage.
At Insignia, we have backed the next generation of proptech startups and we continue to look for new models that would fundamentally change the way commercial and residential buyers and sellers transact and manage their properties. I am always looking to speak to entrepreneurs that have an innovative take on the proptech space. You can reach me at samir@insignia.vc and connect on Linkedin.
Note: Insignia Ventures is an investor in Pinhome and Propzy.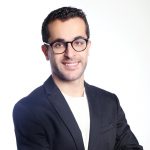 Samir Chaibi is a seasoned investment professional whose experience ranges from investment banking to venture capital. He has served as board director on numerous startups across the globe and has also been a founder himself. He now focuses on finding the next big thing in fintech and SaaS in Southeast Asia.
Hit him up for a chat at samir@insignia.vc if you are a founder building a fintech, proptech, or SaaS startup in Southeast Asia!
***