Highlights
Southeast Asia's venture-backed startups have evolved in terms of how they approach localization and utilize existing models but they have also evolved in terms of internet adoption itself (i.e. what kinds of pain points and opportunities they address).
The first dimension startups were among the first to reach unicorn-hood and continue to be compelling businesses for venture backing. They typically start off by solving supply-demand gaps through asset-light marketplaces and platforms, but rarely stay in this dimension alone.
Second dimension startups are obsessed with solving value chain fragmentation through enablers, software layers or verticalized platforms, eventually capturing entire value chains or user journeys. First dimension startups usually embrace the second dimension.
Third dimension startups are those that are solving gaps and fragmentation in niche, often heavily regulated or stigmatized industries and use cases. Coming later than first dimension startups, they have evolved their approach and usually aim to verticalize from day-one.
Fourth dimension startups push the envelope in terms of internet infrastructure and physical world interoperability.

When it comes to stories in books, movies, and TV shows, it can be really hard to relate to or engage with one-dimensional characters. In the same way, investors are drawn towards the ability of a company to go beyond its starting dimension and become multi-dimensional in its growth.
Software is eating the world, and the internet is eating Southeast Asia. In our more recent article, we covered the evolution of startups within the context of dealing with the challenges of localization in Southeast Asia's diverse markets, from cloning existing business models, to adapting to local nuances to finally seeing new forms of distribution or even products emerge to meet uniquely local pain points. 

Introducing the Multiverse Framework
In this article, we trace the evolution of startups from a different angle. Instead of the localization challenge, we trace this evolution through the lens of internet adoption. This means looking at the pain points and market opportunities that have enabled various value propositions to emerge and be adopted at scale. This framework takes the form of a multiverse with dimensions to represent categories of pain points, opportunities, and solutions and identifies four of them (there could be more or even pocket dimensions): 
First Dimension:

Solving supply-demand gaps through asset-light marketplaces and platforms 

Second Dimension:

Solving value chain fragmentation through enablers, software layers or verticalized platforms

Third Dimension:

Solving gaps and fragmentation in niche (often heavily regulated or stigmatized) industries and use cases 

Fourth Dimension:

Pushing the envelope in terms of internet infrastructure and physical world interoperability 
The reason we find this a compelling lens to look through is because capital has generally followed the expansion of Southeast Asia's internet as it became more multi-dimensional (i.e. users demand more services on platforms they use, founders and leadership see opportunities in adjacent sectors, comparables in other markets become multi-dimensional etc.). 
First Dimension: Closing the gaps
We begin first in the most fundamental categorization of pain points that has made the base case for internet adoption: lack of access or the supply-demand gap. The most prevalent tech startup value proposition to this set of pain points has been the digital marketplace, connecting supply and demand (oftentimes offline supply and demand, hence the rise of O2O platforms), which our founding managing partner Yinglan discusses in this early podcast episode we did to discuss our views on platform companies. 
Another key characteristic of these first-dimension platforms closing gaps and lack of access in Southeast Asia is embracing the asset-light model. Rather than owning the actual supply and demand assets, these platforms aim to own distribution and data (often from transactions within the platform itself). This is most evident in the case of ride hailing, but also applies to credit-first fintechs. In the book Navigating ASEANnovation, we discuss how startups in Southeast Asia have leveraged this approach to great effect. 
One example we've used many times in this publication is Payfazz (part of Fazz Financial Group) the all-in-one fintech app used by SMEs and the communities around them in rural Indonesia. There was a demand for financial services, but the traditional supply has historically been conservative in venturing into rural areas. By leveraging technology, Payfazz was able to, in an asset-light way, bring a new form of supply (financial services on the phone vs physical bank branches) into rural Indonesia. 
Indonesia's fastest-growing stock trading app and unicorn Ajaib also bridged the gap between Indonesian millennials (a growing population) where there was an untapped demand for easy retail investing and the growing supply in Indonesia's equity markets. 
One thing to note about platforms is that they rarely remain just in this one dimension. Of course some of the earlier platforms to emerge in Southeast Asia grew simply by expanding their user base across markets finding that their value proposition was compelling enough to be cross-border, but even these "generalist" platforms have found themselves either expanding horizontally (super-app approach) or vertically (all-in-one platform / OS for X). This first dimension is usually just the first layer of product-market fit and go-to-market.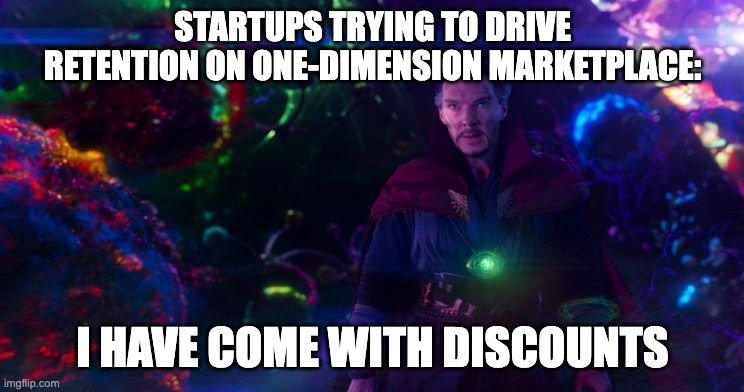 One can also think about dimensions being contained within others as well, when platforms expand from B2C to B2B for example, as in the case of YouTrip, a company which found initial growth and success on addressing the gaps in cross-border payments and money transfer but have since expanded into B2B use cases as well.
Then for Payfazz for example, they have since gone beyond being a platform for Indonesians in rural areas to access financial services to becoming an ecosystem that enables financial services for MSMEs, builds infrastructure for all kinds of financial transactions, among other things through the fintech group Fazz Financial. In essence, embracing the second dimension as well. 
Second Dimension: Capturing entire chains and journeys
The second dimension covers the customer journey or verticalization, addressing another familiar and often repeated pain point in Southeast Asia startup growth stories: fragmentation. The idea for second dimension startup is to primarily sell to the first dimension companies and position themselves as "enablers", providing the digital tools, software layer, or network for the supply and/or demand side of the first dimension platform. Many companies that originate from the second dimension are usually concerned with the logistics of transactions (if not literal logistics) and consolidating a fragmented value chain through software.  
For example, there's Janio Asia, a 4PL logistics tech platform that is developing a software layer consolidating logistics players across the value chain to better optimize cross-border shipping for multinational brands and SMEs to and from Southeast Asia. 
Then there's Ritase in Indonesia is also a logistics tech platform that grew out of a first-dimension platform connecting shippers to trucks to become a full-stack logistics solution for B2B cargo delivery, including a customizable transport management system for shippers, as well as payments, financing, and field assistance for truckers. 
It also goes beyond literal logistics. There's RateS, a social commerce platform in Indonesia that leverages resellers to redefine distribution of goods, while empowering these reseller micro-entrepreneurs through the influx of demand on their platform. 
Then there are first dimension platforms that prefer to build out these second dimension products or services in-house and the goal is to eventually capture the entire customer journey and sell an experience rather than focus purely on the access gap. For certain types of products, it is actually more compelling for consumers this way, because personalization and community are preferred in the experience of purchasing and using these products and services. Many single-service fintechs that become fully-fledged neobanks, challenger banks, and "operating software for X" models would fall under this category.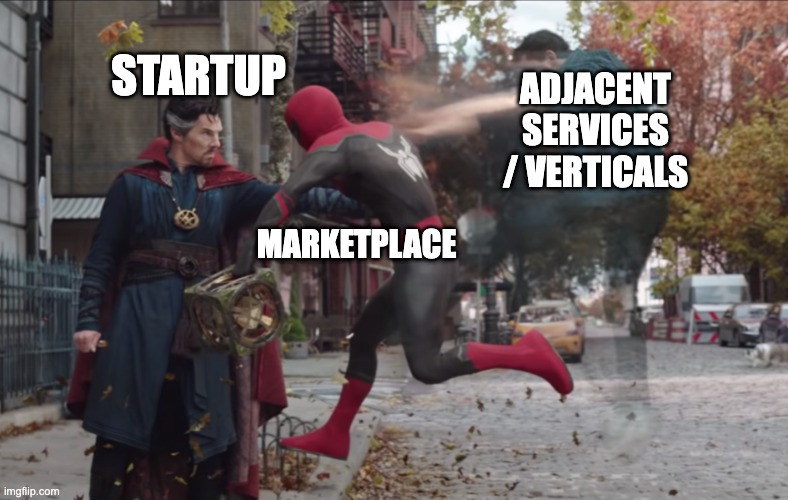 Third Dimension: Nonobvious markets
The third dimension covers the gaps and fragmentation in new sectors that have been swallowed by Southeast Asia's digital rush. From healthcare and its many subsectors to education, agriculture and fisheries, this third dimension captures both first-dimension and second-dimension platforms and enablers within these sectors. 
We delineate the first dimension platforms from the third dimension platforms in two ways. First is that the latter are tackling more niche sectors that have not lent themselves so readily to venture-backing as well as mass digital adoption. Within the former are fintech, commerce, and content/media mainly because these three areas have been use cases of the consumer internet that have had low-hanging scale potential in Southeast Asia, relative to use cases where you have to deal with regulations, infrastructure, and cultural and social norms. The demand in these third-dimension spaces may not be as obvious as well compared to the first-dimension.
Second, these third dimension platforms are likely to approach growth differently from the whole "connect supply and demand first then figure out what else they need" narrative. For example, these third dimension platforms may take the content-first or community-first route to build trust and distribution especially in a sector where trust has been a key issue (i.e. enter healthcare startups like Intellect, Ease Healthcare, Medici, and even Tentang Anak).
Then these companies are likely also to already be focused on becoming verticalized platforms (i.e. capturing the second dimension) from day one compared to their first dimension counterparts which primarily focused on amassing users and distribution.  For example, the Philippines' first and fastest-growing digital bank Tonik saw great opportunity in the untapped market of consumer deposits and consumer loans worth hundreds of billions of dollars. They bridged this gap with a fully neobanking approach, going against the grain of everything that consumers had become tired of with traditional banks. Following becoming the first license They already built up a massive chest of deposits in their first year and with this distribution and "data", have quickly moved into launching lending.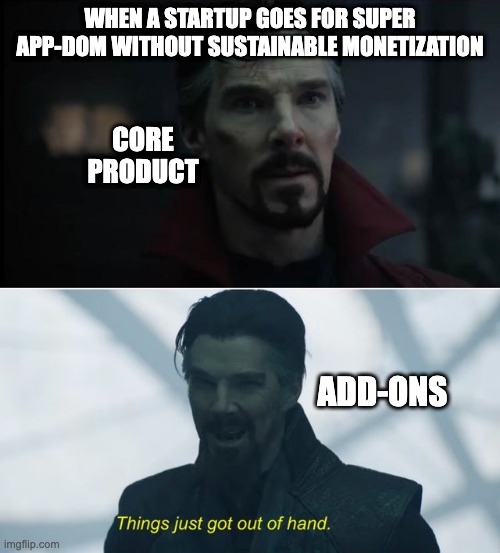 Fourth Dimension: Reinventing infrastructure and interoperability
The fourth dimension in this framework refers to startups that are pushing the envelope in terms of (1) internet infrastructure itself and (2) the ways the internet is leveraged as an infrastructure to enable new ways of living. 
One of the most obvious examples that come to mind are startups in web3 and crypto because these solutions are being implemented on new protocols or infrastructure. IoT startups would also fall in this dimension as they tap into the internet connectivity of devices through the cloud, typically communication between phones and physical appliances or objects. 
igloocompany founded its footing in the consumer smart access space with their consumer smart locks but have since expanded to offer enterprise smart access solutions, developing not just the point-of-contact devices but the operating software to manage these devices as well. This product trajectory has propelled them into a global platform across several countries in the US, Europe, and East Asia, and most recently they doubled down on their growth in the US and Europe with the greater revenue potential to be had from smart access adoption in those markets. 
Beam Mobility, the micro-mobility platform offering shared e-bike and e-scooter services across cities in APAC, has also been growing the past four years on top of being able to redefine the way people move in high-density, urban areas, introducing greener mobility options through proprietary vehicles linked up by IoT. 
The nature of these fourth dimension startups are also more "global-first from day one", though because they are often very much frontier technologies, localization moats are able to be built through regulation and owned distribution.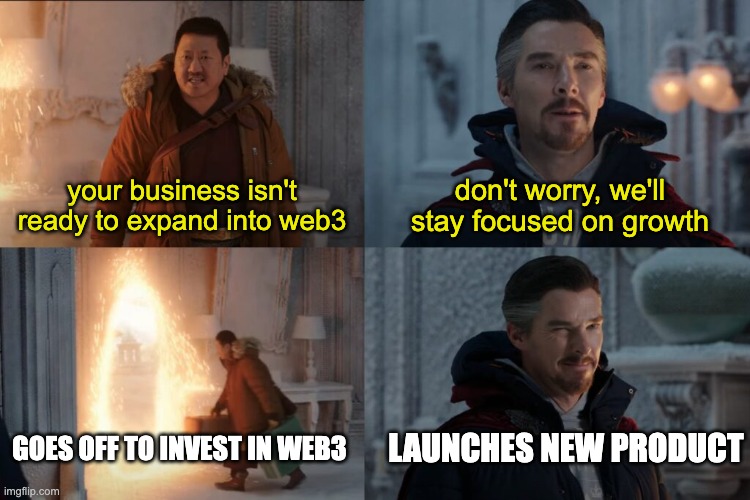 Don't be so one-dimensional 

One thing that's been clear in going through these different dimensions is that no company that aims to be worth a billion dollars and impact the lives of millions of people and more can ever really do staying one-note or one-dimensional. In the examples we discussed, these companies may have started in different dimensions but many of them have already grown into other dimensions as well: verticalization, horizontal expansion (or even pivots), and both. 
When it comes to stories in books, movies, and TV shows, it can be really hard to relate to or engage with one-dimensional characters. In the same way, investors are drawn towards the ability of a company to go beyond its starting dimension and become multi-dimensional in its growth. For venture capitalists especially, the name of the game is to invest in a multiverse, not a one-note narrative.   
This rapid growth across dimensions is what makes venture-backed tech startups so appealing. This inter-dimensional expansion would normally take years for traditional companies now takes months or weeks thanks to tech and venture funding.  
If you're building a multi-dimensional company, we'd love to chat! Reach out to us via our official pitch page. 
If you're investing in already multi-dimensional companies like the examples shared in this article, we'd love to chat as well! Reach out to our VP of Operations Allen Chng for more info. 
Paulo Joquiño is a writer and content producer for tech companies, and co-author of the book Navigating ASEANnovation. He is currently Editor of Insignia Business Review, the official publication of Insignia Ventures Partners, and senior content strategist for the venture capital firm, where he started right after graduation. As a university student, he took up multiple work opportunities in content and marketing for startups in Asia. These included interning as an associate at G3 Partners, a Seoul-based marketing agency for tech startups, running tech community engagements at coworking space and business community, ASPACE Philippines, and interning at workspace marketplace FlySpaces. He graduated with a BS Management Engineering at Ateneo de Manila University in 2019.
***