On our call with our founding managing partner Yinglan Tan, when asked about investing in the "next decade sunrise sectors" in Southeast Asia, he shares, "The best way to find out which sector to invest in, you probably shouldn't talk to VCs like us because the entrepreneurs know where to build the next big company. I think we are pretty good at finding the entrepreneurs to build the next big company rather than picking sectors.
Obviously, we have some analysis, some assumptions that certain sectors would be interesting given market trends, but we don't presuppose the next big company will be built in that sector because you need a great founder to capitalize on the opportunity, right?"
While having a perspective on where industries or the digital economy is heading is a valuable tool for the venture capitalist, startups don't come out of thin air. At the end of the day, venture capitalists, especially those backing early-stage companies, are investing less in the companies themselves but the founders. 
But at the same time, how does one find founders before the rest of the market, before their companies are in the shape or form they will be to lead or create industries, or even before they realize they want to become founders? 
Fortunately this is not an unsolvable chicken-and-egg conundrum. Like black holes are not visible on their own, and scientists infer their existence from the motion of nearby gases and stars as well as the accumulation of matter from surrounding areas, finding clues as to where these founders might appear, it is worth taking a look at the existing landscape and the problems being solved (and yet to be solved). 
We take a look at some of the founders we've already followed into the future of ASEANnovation and how their ventures are painting the future of the region's digital economy.
(1) The Next Decade of Finance: Everything tech will have fintech, thanks to open finance solutions and regulation. Building a tech platform or application? It likely needs some fintech component. Open finance platforms are enabling any tech application, not just fintech apps, to offer financial services like linking bank accounts, payments, or money transfer, within their core user experience. 
Open finance in Southeast Asia is an ongoing evolution, stemming from the confluence of several market drivers in the region:
demand for embedded finance within digital experiences, leading to developers having to spend time and money building out fintech features typically not core to the actual user experience, but still important, for KYC, facilitating transactions, etc.

developments in compliance and data privacy regulation governing the transmission of data from API calls, driven by 

banks and financial institutions looking to participate in the digital economy by making themselves available on tech platforms 
And at the heart of these shifts are open finance companies like Brankas that are not only developing API solutions for a variety of use cases but also leading market education through initiatives with regulators and other ecosystem partners. Go on call with Brankas CEO Todd Schweitzer to learn how they have been "pushing the rock up the hill" for open finance adoption. 
Join the Philippines' first Open Finance Hackcelerator! Apply for the Open PHinance Challenge and showcase your solution on a global stage at the Singapore FinTech Festival! Applications open now to August 15.
"As we think beyond open finance to banking-as-a-service, Brankas's API menu is going to build out to actually more product APIs so that fintechs, e-commerce companies and others can actually offer a menu of fintech solutions to their customers." – Todd Schweitzer
This open finance trend in Southeast Asia does not exist in a vacuum. In the next decade, open finance will play a key role not just in Web2 applications, but also Web3, in terms of enabling on-chain, off-chain as well as cross-chain interoperability, and reducing costs of transactions on the blockchain.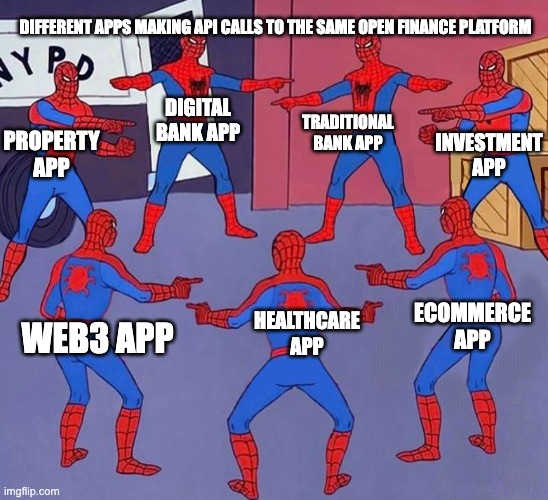 (2) The Next Decade of Work: The future of work is AI-enabled, spurred by models built on unstructured, offline, small data in Southeast Asia. On paper, this seems obvious, but the reality is that much of what AI can do in the region still remains very fragmented across applications, data sources, and interfaces. 
The promise of an AI-enabled future of work is one that is truly seamless and encompasses use cases, enabling work to focus more on creative tasks built on the insights from these AI-enabled solutions rather than having to spend time putting these data and insights together. 
The interesting aspect of this development in Southeast Asia is that the region has something to offer the global stage when it comes to developing AI models. That's unstructured, offline, small data. Models that are being built or trained on top of platforms that are able to collect this data increase the robustness of AI, and importantly, make it easier for companies building for the region to then translate their solutions into other localities and use cases across the world. 
This Southeast Asia advantage in developing AI is being embraced by companies like bluesheets, focusing on automating offline and online data processing and workflows with more than 100 million data points automated by their AI (as of this date), and WIZ.AI, with their 11 patents on conversational AI already covering more than growing list languages and accents (like Singlish), largely across Southeast Asia.
Go on call with bluesheets CEO Christian Schneider and COO Clare Leighton as they share how bluesheets is revolutionizing data processing and workflow automation in a way that the West has not yet done. 
"So we're providing the digital workflows and integrations, but we are one of the only solutions that can actually take the offline operation and put it into that online space and help them digitize…So for us, it doesn't change too much, but the kind of digitization or lack of digital operation in Southeast Asia is more of an opportunity for us." – Clare Leighton
For bluesheets, they are bridging fragmentation in solutions across offline and online data, as well as across sources and destination of this data. For WIZ.AI, their conversational AI products are bridging gaps across languages, accents, and business use cases.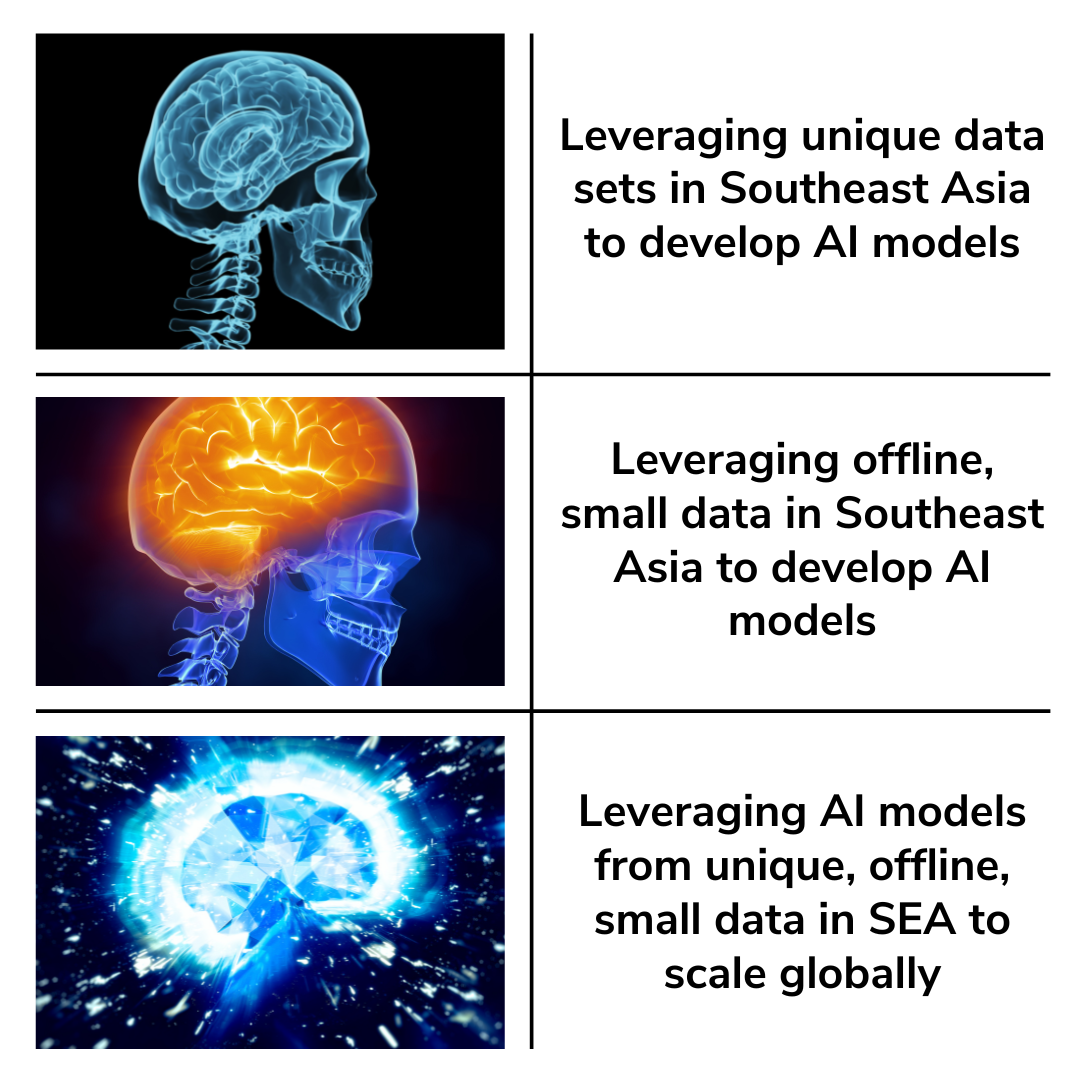 (3) The Next Decade of Commerce: Verticalized commerce is enabling personalization of commerce across the human lifespan. As B2C commerce companies verticalize to capture entire customer life cycles, we can expect that as more of these platforms occupy various aspects of living and lifestyle choices eventually nearly everything we need from birth to death will be available on one commerce platform or another. There will be a go-to platform in different geographies for everything childcare, for everything women's health, for everything auto-related, for everything property-related, and so on. 
The key here is that it will unlikely be consolidated into a single platform, simply because the customer journeys for these different SKUs make it impractical for platforms to scale on top of both the depth of customer journeys and the breadth of SKUs. 
Instead of covering many SKUs and many customer journeys, B2C verticalized commerce platforms are aiming for better personalization of product recommendations over time. For example, pregnancy to childcare products being personalized according to recommendations from pediatricians catered to the child's specific needs. Or auto insurance and financing being catered to specific behavior and tendencies of the driver. 
We already see companies like Tentang Anak building towards this in Indonesia with their ecommerce services recently launched on top of the platform they developed to bring together childcare experts and parents to improve parenting literacy. There's also Carro which has built its market leadership in the region leveraging data science, AI, and ML to build smarter ways of pricing cars, auto insurance, and auto financing.
Go on call with Tentang Anak founders Dr. Mesty Ariotedjo and Garri Juanda as they share how content and trust-building is key to eventually launching commerce on their platform for Indonesia's parents and children.
"We actually want to be the one go-to app for parenting…so when parents are going to have children, they will think, "Oh, I can relax. I already have Tentang Anak that will guide me towards my parenting journey." – Dr. Mesty Ariotedjo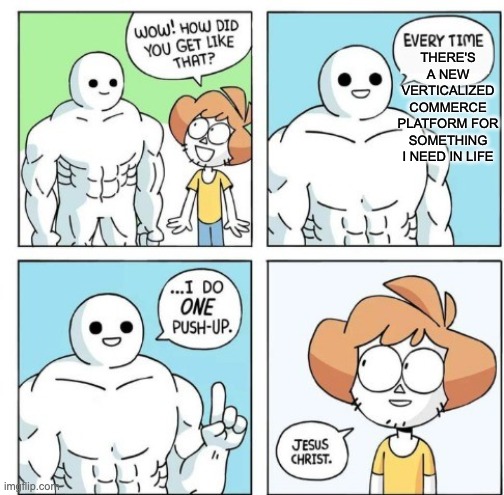 (4) The Next Decade of Industry: Digital enablement becomes the standard, even for "traditional" industries. Nothing will spared from the influence of digitalization, as it makes its way into traditional offline industries that are definitely not low-hanging fruit for digitalization, and seem way to complex to simply introduce a single piece of software. Already we are seeing the onus for digitalization shift from the provider to the user in a sort of reverse FOMO effect. The incentives to digitalize on the part of industries will only continue to increase as digital enablement becomes the norm in more industries. 
Of course a lot of the success of this future is dependent on the ability of digital enablers to effect real growth for their customers. The good thing is that for companies in these industries like FishLog or Wifkain building commerce enablers in Indonesia's fisheries and textile industries, they are not engineering digitalization for the sake of digitalization. The complex, longstanding problems plaguing these industries can be addressed through tech-enabled solutions, and already these companies are seeing early progress in terms of helping users of their platform grow their own businesses.
Go on call with FishLog CEO Bayu Anggara and Wifkain CEO Sara Sofyan as they share the value of having industry-specific operating software in their respective industries
"The technology itself is the enabler, but the core…as well as the challenge is to get that adoption level from the merchant side…Once we actually get successful in digitizing them, then hopefully we also get that stickiness in terms of…using our technology." – Sara Sofyan
And it's not just companies that are industry specific, but value-chain or function specific. There's AwanTunai in Indonesia that has been pioneering globally-recognized, innovative supply chain financing for MSMEs. There's also CrediBook building the marketplace and commerce enabler for wholesalers in Indonesia, as well as Singapore-based Eezee building the middleware for B2B commerce in Southeast Asia.  
Go on call with CrediBook CEO Gabriel Frans as he shares how CrediBook zeroed in on building for wholesalers in Indonesia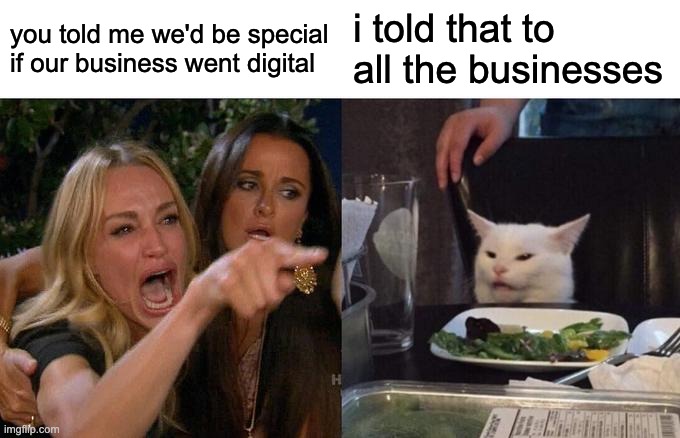 (5) The Next Decade of the Internet: A combination of foundational infrastructure apps and platforms testing the possibilites of monetization will drive Web3 mass adoption. While Web3 as a sector (especially its cryptocurrency component) was pushed back into the spotlight with the rise of NFTs and Web3 gaming in recent years, this is just the tip of the iceberg for this future of the internet. 
It will be important to enable builders of infrastructure apps or Web3 primitives that improve developer and user experiences, attracting larger masses to Web3 ecosystems. One can imagine these apps as foundational bricks that could eventually house more Web3 users and use cases. The uses of these infrastructure apps could range from developing more secure Web3 identities, to interoperability across blockchains or on and off chain. 
The conundrum here however, tied to one of the bigger challenges of Web3 apps beyond the hype, is where and how to place the "bricks" so that the house doesn't come crashing down. In this case, apps or platforms that engage the Web3 learning curve, so to speak, are just as important as those laying the foundations. 
And engaging this learning curve effectively means testing the waters of adoption and monetization (i.e. willingness of users to pay). It's not just enough for these "experiments" to build or even just acquire users. Hence, it makes intuitive sense especially in emerging markets to focus on building business models for Web3 solutions around perennial real world problems. 
For example, XLD Finance building DeFi solutions out of emerging markets is not just building the "bricks" but also working towards a platform or a "Web3 bank" that can test and push the limits on concrete adoption for real world use cases that impacts day-to-day businesses and lives. 
Catalyzing Interactions to Solve Complex Problems 
Compared to the problems tackled by the biggest companies in the past decade of Southeast Asia innovation (i.e. getting from point A to point B, paying X to buy Y), we expect the biggest companies of the next decade to be solving more complex problems (i.e. connecting multiple A's and multiple B's in an entire industry for more efficient and cost-effective transactions, enabling workflows across X use cases and Y types of data to be automated). 
What is also clear across the examples of these "futures" is that they are not certainties. Rather they are possibilities hinged upon the ability of companies like the ones mentioned to succeed in what they are building, along with the impact of external factors, many of which we covered in this previous article. And this ability to succeed in these endeavors goes back to the idea of founders working on the right problems, and being equipped with the insights, network, and clarity to build. 
And in many cases gaining these insights, network, and clarity is a matter of catalyzing interactions and knowledge, a bread-and-butter activity of venture capitalists that has been institutionalized through accelerators and online repositories.
"Back to your question on how we find the next big company, I think the founders lead us to them. Sometimes the founders don't even know they're founders until they attend [a program like] the Academy. Because they could be a chief of staff or heading a business unit at a big tech company, and they kind of want to do something, but they don't know how to do it. Or they are not too sure whether they should do it.
But after 12 weeks they are crystal clear, "Okay. This is what I want to do. I want to be an investor. I want to start my own thing. I want to start a new tech company. I want to join a fast-growing company." I think it gives them the confidence, the clarity, and the network to do that."
Then there are other times when all it takes is a 30-minute call with the right connection. "And then for those who already know what they want to do, I think the other thing is our network of global unicorns around the world, which provides a very good role model. If you want to start a FinTech company, for example. You want to talk to someone who has started a $50 billion digital bank globally. I think [after] 30 minutes with the guy, you're like "Okay, maybe I can do it too. I want to do it. I don't know how to do it, but okay maybe I can do it too." To start a cloud kitchen, 30 minutes with someone who who runs the world's biggest hot pot chain. It's gonna give you a lot of insights on that."
These are just five among many more possible future for tech innovation in Southeast Asia, and if you are building along these lines or beyond, we'd love to see if and how we can be a part of your journey. 
Paulo Joquiño is a writer and content producer for tech companies, and co-author of the book Navigating ASEANnovation. He is currently Editor of Insignia Business Review, the official publication of Insignia Ventures Partners, and senior content strategist for the venture capital firm, where he started right after graduation. As a university student, he took up multiple work opportunities in content and marketing for startups in Asia. These included interning as an associate at G3 Partners, a Seoul-based marketing agency for tech startups, running tech community engagements at coworking space and business community, ASPACE Philippines, and interning at workspace marketplace FlySpaces. He graduated with a BS Management Engineering at Ateneo de Manila University in 2019.
***